School at Steps holds Pointe Shoe Workshop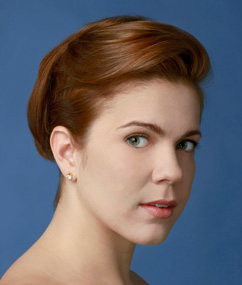 The School at Steps, a division of Steps on Broadway, has announced its annual Pointe Shoe Workshop & Fair, a stimulating and informative event designed for classical dancers or anyone who is passionate about ballet. It will be held Sunday, February 9 at 6:30 p.m. at Steps on Broadway, located on the fourth floor at 2121 Broadway, NYC.
The evening begins with a panel of experts discussing such topics as learning proper foot care and pointe shoe fitting and maintenance. The panel includes podiatrist Dr. Brummer, pointe shoe fitter Mary Carpenter, master teacher Lisa Lockwood, and dancer Savannah Lowery, a soloist with New York City Ballet.
The discussion will be followed by a fair with pointe shoe fitters from major manufacturers, including Capezio, Chacott by Freed, Gaynor-Minden and Grishko. Audience members may be fitted for shoes, discover new styles and purchase merchandise.
The Complete Dancer Series is a major component of The Health and Wellness Program at The School at Steps. Consisting of three annual events, the program is designed to broaden the dance education of students by including resources and guidance on issues including injury prevention and recovery, physical therapy, nutrition, emotional wellness, and other supplemental services. Events in the past have included: College Day, Healthy Body Workshop, Injury Prevention Workshop and Ask the Pros, all designed to help and educate about the dance world, on stage and behind the scenes.
For more information, visit www.stepsnyc.com. Admission is $10. For reservations, call 212.874.3678.
Photo: Savannah Lowery, a soloist with New York City Ballet, will speak at the upcoming Pointe Shoe Workshop & Fair. Photo © Paul Kolnik.