Season of change for company Bodiography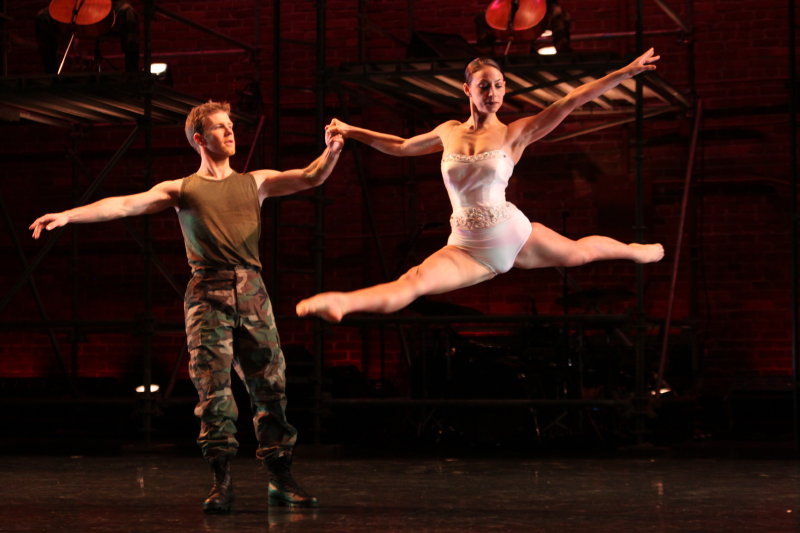 Calling it the "season of change," Bodiography Contemporary Ballet founder and artistic director Maria Caruso has announced that her company's 19/20 season will be focused on the expansion of the organization's footprint in the city along with the inaugural season of her newest branch of performance companies, BCB2, and her producing division focused on the presentation of artists and collaborators from beyond the region.
While detailed plans are still underway for what is to come of Bodiography's expansion in Pittsburgh, it is apparent that Caruso is looking to the future and a major evolution is on the horizon for the organization.
To keep up with the international demands of the professional performance company, Caruso has started the fourth branch of her performance conglomerate, a pre-professional troupe focused on regional and national touring engagements. Made up of seven newly auditioned dancers, BCB2 will make its official debut at on September 28, 2019 at Butler Community College, with the company's traditional season opener as the resident dance company of the Succop Theater in Butler, PA.
From there, the company will head to New York City in October to participate in the prestigious DUMBO Dance Festival and be back in Pittsburgh promptly to welcome Italy's Matrafisc Dance Company for a 2-week residency. This leads up to the company's first Byham performance of the season on November 15-16, 2019, titled Multiplicity.
The company sets sail for their European Tour in March while BCB2 prepares for regional and national presentations. Then, they stay busy with a domestic tour of Caruso's 80's ballet, Rearview Mirror, in early April before it looks to take an off-broadway run in 2021.
Bodiography rounds out the month with a 10-day residency with London's BDblaq Dance with a free public performance on Thursday April 23, 2020 at La Roche University.
After additional touring in China, South America, and Europe, Caruso brings the season to a close with a final performance of her acclaimed solo show, Metamorphosis, in Pittsburgh. Perhaps the marking of a more official transition, the organization awaits more from the company leadership team as they carry their vision into the future.
Visit www.bodiographycbc.com for more information.
Image courtesy of Bodiography