Semperoper Ballett presents 'Giselle'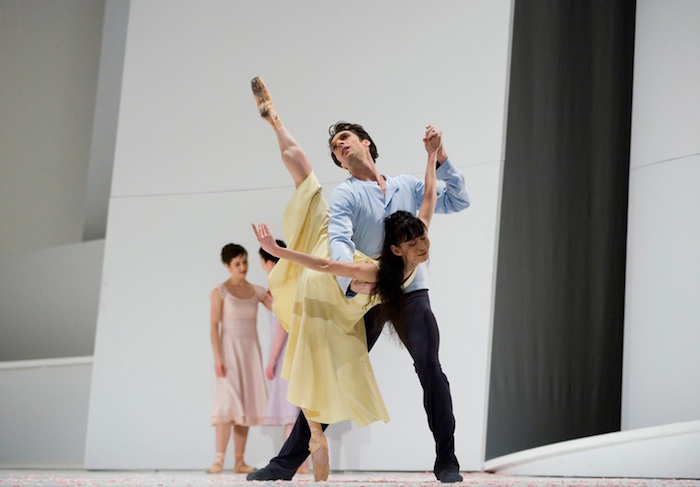 Germany's Semperoper Ballett will present choreographer David Dawson's Giselle on April 9, 11, 17, 20 and 22 at the magnificent Semperoper, which dominates the Theaterplatz on the river Elbe. Performances will feature live music presented by Staatskapelle Dresden.
A ballet in two acts, Giselle follows the story of a peasant girl who falls in love with a mysterious stranger named Albrecht. On the threshold of becoming a woman, she discovers for the first time the passion and yearning of a love that knows neither mistrust nor disappointment. Yet, these hopeful feelings are destined to be dashed, and soon are, as Giselle is suddenly confronted with the revelation that Albrecht is already betrothed. Giselle is heartbroken and crosses over into the strange and dreaded world of the mythical Wilis. From here she must make a choice, to either give into the temptation to seek revenge and demand restitution, or instead allow love to conquer all.
During its performances of Giselle, Semperoper Ballett will see two of its female principal dancers retire. On Thursday, April 17, Principal Dancer Natalia Sologub will give her final performance. On Tuesday, April 22, Principal Dancer Yumiko Takeshima will also say goodbye to the stage.
Principal Dancer Natalia Sologub, born in Sterlitamak, Russia, was one of the founding members of the newly branded Semperoper Ballett in 2006. Upon finishing her dance training at the Rudolf Nureyev Choreographic School in Ufa, she danced at the Bashkirian State Opera and Ballet Theatre as well as the Kirov (Mariinsky) Ballet before joining the company in Dresden. She has not only received the Nina Ananiashvili Special Prize at the International Ballet Competition in Perm in 1993 and nomination of the Baltika Prize in 2001, but she was also awarded twice with the prestigious Golden Mask Award in the years of 2001 and 2005. She has danced principal roles in all classical full-length productions and has performed a broad modern repertoire ranging from George Balanchine to William Forsythe to Jiří Kylián. Choreographers John Neumeier, Alexei Ratmansky and David Dawson have created solo roles on her.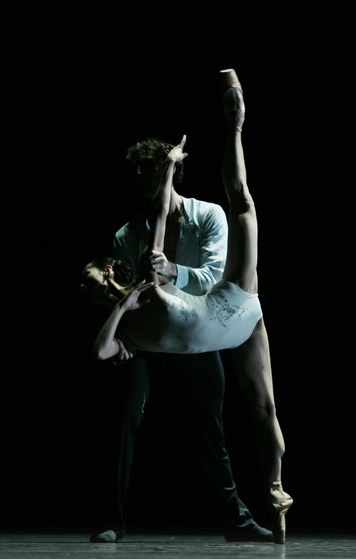 Now Sologub has decided to retire from the stage of the Semperopera in the title-role of Giselle. She danced the role for the first time in October 2008.
On this last performance, she says, "Giselle has always been one of my favorite ballets… It really makes me happy to dance this role for my last performance here in the Semperoper and I thoroughly hope, our public will enjoy this performance as much as I will."
While looking toward her future, she still sees herself connected to the art of ballet. She says, "While nothing is set in stone yet, most likely I will focus my attention on teaching as I have spent time over the last years studying and receiving my diplomas as a ballet mistress. Maybe, I will even dance something here or there as I have received a few offers. However, primarily, I am looking forward to passing on what has been imparted on me."
Principal Dancer Yumiko Takeshima, originally from Asahikawa, Japan, is also retiring. In her career, she has danced professionally with the Universal Ballet Seoul, Alberta Ballet Calgary, Feld Ballet and Het Nationale Ballet Amsterdam. Like Sologub, Yumiko joined the newly branded Semperoper Ballett in 2006.
She has been awarded the Best Female Dancer Award (Critics Choice) by Dance Europe Magazine (2003 and 2005) and the Gold Medal of the Serge Lifar International Ballet Competition Kiev in 1996. Yumiko's repertoire includes not only the leading roles in all the classical full-length productions, but also a broad catalogue of modern works. She has worked with internationally renowned choreographers including Forsythe, Dawson, van Dantzig, Eagling, Kylián, van Shayk, Neumeier, Godani, Brandsen, Schläpfer, Pastor and van Manen, among others. Furthermore, Yumiko has danced in various international ballet galas and festivals, and she has her own dancewear line, Yumiko, that launched in 2002. She is a talented costume designer, having actually designed the costumes for this production of Giselle.
In addition, the role of Giselle was originally created on Yumiko in Dawson's version of the legendary classic for the Semperoper Ballett. To end her astonishing career with this ballet is perfect.
"This Giselle, to me, is really a part of me. And in every show I share wonderful emotions with my partner Raphaël; a partner who I have shared a long journey with to come this far. It is just pure pleasure to perform this Giselle. I have never danced this role without feeling tears rise up from somewhere inside," Yumiko says.
After her farewell performance, Yumiko will focus on raising her baby boy and designing new dancewear for her clothing company while spending time in her new shop in Berlin.
For more information on Semperoper Ballett's upcoming performances of Giselle, or company retirements, visit www.semperoper.de.
Photos: Yumiko Takeshima and Raphael Coumes-Marquet in Giselle. Photos courtesy of Semperoper Ballett.