Seven U.S. premieres in Dance Salad Festival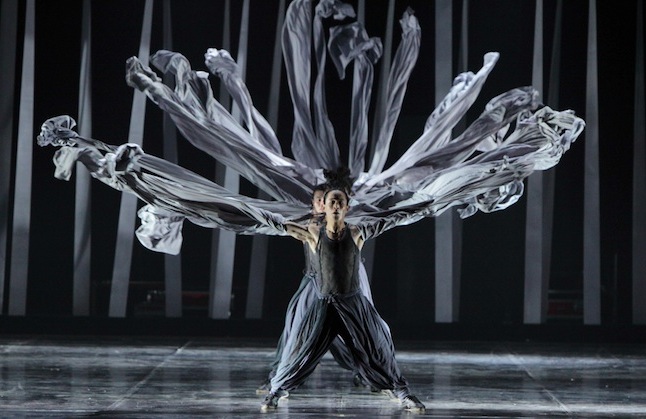 The next Dance Salad Festival performances are scheduled for April 17-19 at the Wortham Center's Cullen Theater in Houston. Now celebrating the 19th anniversary season in Texas and the 22nd season since its inception in Brussels, Belgium, Dance Salad Festival has gathered another world-class lineup of performers for 2014. Famous in their own countries, the dance companies/dancers have won praise from critics and audiences wherever they have toured.
The first festival program will be presented by Paris Opéra Ballet's Étoiles Laetitia Pujol and Manuel Legris (now a director of the Wiener Staatsballett in Austria). They will perform a pas de deux from Sylvia by renowned choreographer John Neumeier, with music by Léo Delibes, and Le Parc by acclaimed French choreographer Angelin Preljocaj, set to one of the most beautiful adagios from Mozart's piano concerto No.23.
The work m¡longa, choreographed by Sidi Larbi Cherkaoui, will have its U.S. premiere at the festival. A Sadler's Wells Production, the work will have live music and will be performed by tango dancers from Buenos Aires, including two tango world champions and contemporary dancers.
Returning to the festival for the fourth time, China's Beijing Dance/LDTX will present two U.S. premieres. The company will perform curated versions of Treading on Grass, set to the piano version of Firebird by Igor Stravinsky, and Sorrowful Song danced to Henryk Gorecki's Symphony of Sorrowful Songs, created by Co-Founder and Executive Artistic Director of the company and one of its leading choreographers, Li Hanzhong, and his wife and artistic partner of many collaborations, Ma Bo.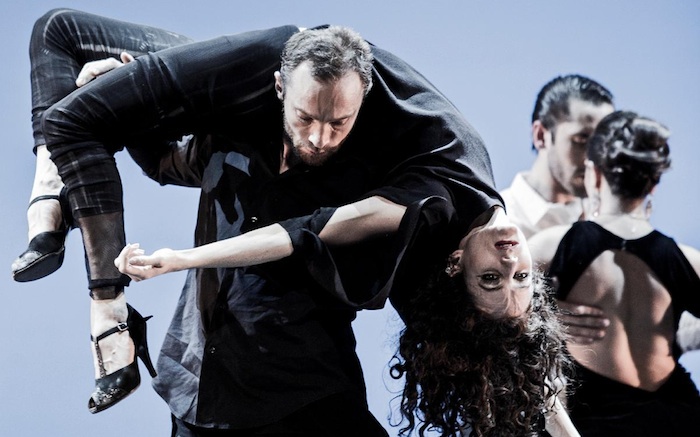 Next, the Royal Danish Ballet of Copenhagen, Denmark is coming with a section from classical burlesque ballet The Kermesse in Brugge created by August Bournonville and Traditional, winner of the Erik Bruhn Competition in Montreal, Canada by Brazilian born choreographer Alessandro Sousa Pereira. Traditional will have its U.S. premiere, set to the cello-inflected music of Zoe Keating.
Norwegian National Ballet of Oslo will bring the U.S. premiere of the beautiful solo dance Cygne, choreographed by Daniel Proietto and set to music by Olga Wojciechowska. It will be accompanied by a live solo performance by a boy soprano, Andreas J. Augustinius.
Then, Weisbaden Staatstheater Ballet of Germany will bring the featured pas de deux from Stephan Thoss' recently premiered Loops and Lines, set to music by John Adams and Steve Reich. Loops and Lines is an interdisciplinary project that will visit the U.S. for the first time.
The festival will also present Elephant in the Black Box (EBB) of Madrid, Spain, founded by emerging choreographer Jean-Philipe Dury, former Paris Opera Ballet dancer and former principal dancer of Compania Nacional de Danza, under Nacho Duato's previous leadership. EBB will present the men's trio section from Duato's Remanso, set to music by Enrique Granados, and Dury's own CEL Black Days, set to music by Hildur Gudnadottir.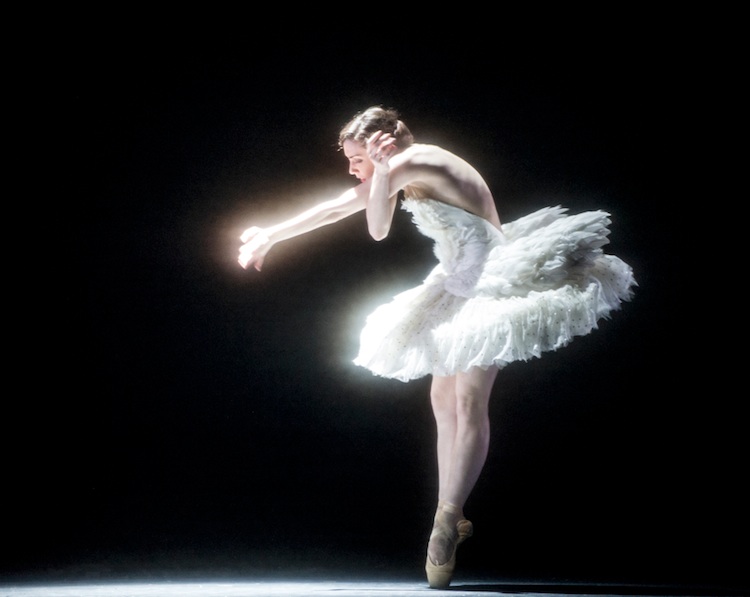 Contemporary Dragon KungFu of Beijing, China will have its U.S. company debut with its signature work Gateway by Liu Lu. The company was established by the internationally renowned super kungfu star Jackie Chan. Liu Lu trained these kungfu artists in contemporary dance for a year in order to create the choreography Gateway.
For more information on the 2014 Dance Salad Festival, visit www.dancesalad.org.
Photo (top right): Members of Contemporary Dragon Kung Fu Company performing Liu Lu's Gateway. Photo by Li Huimin. Photo (middle left): Sidi Larbi Cherkaoui's m¡longa produced by Sadler's Wells, London, UK. Photo by Diego Franssens. Photo (bottom right): A member of the Norwegian National Ballet in Daniel Proietto's Cygne. Photo by Erik Berg.