SF Ballet divulges Unbound Festival details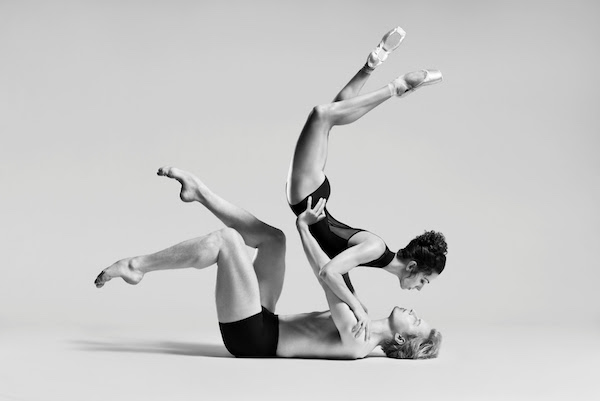 San Francisco Ballet, long recognized for pushing boundaries in dance, has announced the program order, artistic credits, and select titles for Unbound: A Festival of New Works, which will be performed Friday, April 20 to Sunday, May 6, 2018.
Unbound, an unprecedented festival of new works, celebrates the city's spirit of curiosity and experimentation. Over 17 performances, Unbound will include 12 world premieres by 12 international artists, including David Dawson, Alonzo King, Edwaard Liang, Annabelle Lopez Ochoa, Cathy Marston, Trey McIntyre, Justin Peck, Arthur Pita, Dwight Rhoden, Myles Thatcher, Stanton Welch, and Christopher Wheeldon. The festival, comprised of four programs of three works each, will make San Francisco the epicenter of the dance world next spring.
"This season, I'm especially excited about Unbound, which will include world premieres by some of the most innovative and forward-thinking choreographers working today," said SF Ballet Artistic Director & Principal Choreographer Helgi Tomasson. "This unique festival will offer a glimpse at the future of our art form and I'm very much looking forward to it."
Unbound Programming

Unbound will be presented Friday, April 20 to Sunday, May 6 for a total of 17 performances. Friday and Saturday evening performances are at 8 p.m.; all other evening performances are at 7:30 p.m.; matinees are at 2 p.m.
Updated Unbound programming is as follows: Program A opens on Friday, April 20 and will feature new works by Alonzo King, Christopher Wheeldon (entitled Bound), and Justin Peck (entitled Hurry Up, We're Dreaming). Program B opens on Saturday, April 21 and features new works by Myles Thatcher, Cathy Marston (entitled Snowblind), and David Dawson (entitled Anima Animus). Program C opens on Tuesday, April 24 and will feature new works by Stanton Welch, Trey McIntyre (entitled Your Flesh Shall Be a Great Poem), and Annabelle Lopez Ochoa. Program D opens Thursday, April 26 and includes new works by Edwaard Liang (entitled The Infinite Ocean), Dwight Rhoden, and Arthur Pita.
The festival will also include special ancillary programs such as a dance film series, a weekend-long symposium, a series of community pop-up events, as well as a recently completed series of four live streams from the rehearsal studios, entitled Unbound Live.
Dance Film Series

As part of Unbound, SF Ballet is partnering with the San Francisco Dance Film Festival to produce four short dance films. Bay Area filmmakers will collaborate with four of the 12 Unbound choreographers to create a short film based on, or inspired by, the choreographers' new works. Participating artists include: filmmaker Kate Duhamel with choreographers Alonzo King and Annabelle Lopez Ochoa; filmmaker Mark Kohr with choreographer Cathy Marston; and filmmaker Matthew McKee with choreographer Dwight Rhoden.
Boundless: A Symposium on Ballet's Future

In conjunction with Unbound, SF Ballet is presenting Boundless: A Symposium on Ballet's Future, from Friday, April 27 to Sunday, April 29. The Symposium is comprised of an open roundtable hosted by critic Marina Harss and three panels on the following topics: "Silicon Ballet:" Bringing Ballet and Technology Together On Stage, On Film, and Online; BalletUnbound? The Aesthetics and Politics of Ballet in a Globalized World; and Boundless: Featuring New Voices in Ballet Choreography, Leadership, and Audiences.
The panels will include an array of critics, academics, industry leaders, and artists. The opening night event will be free and open to the public, with tickets for the remaining three panels at $35 each for the general public and $30 for subscribers. All Symposium events will take place at the War Memorial Opera House and nearby venues.
Pop-up Events

Unbound Out of Bounds is a series of pop-ups that take place throughout the winter and next spring, in unexpected spaces throughout San Francisco. Through experiences hosted in public venues, bars, and more, these parties are designed to appeal to young audiences who aren't as familiar with ballet. The series launched with an outdoor fitness class on October 26 and will continue with additional events, to be announced soon.
For more information on Unbound: A Festival of New Works, visit sfballet.org/unbound.
Photo: SF Ballet's Ana Sophia Scheller and Tiit Helimets. Photography by Erik Tomasson.
---