Shake the Ground to begin new season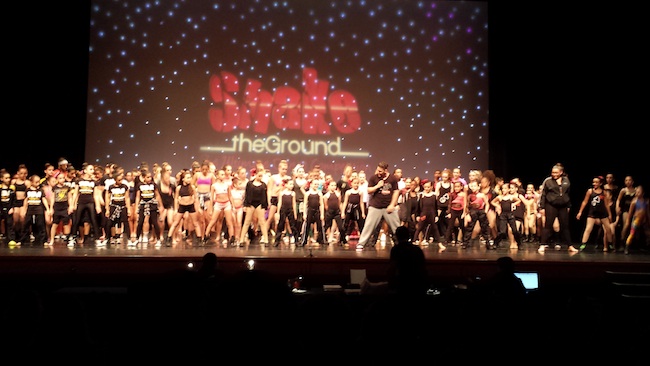 On January 17 in West Palm Beach, Florida, Shake the Ground: The Ultimate Dance Competition will open its 2015 season. Directed by Lissette Salgado-Lucas and David Lucas, the dance competition will tour for regionals to five more cities in Florida as well as Statesboro, Georgia and Providence, Rhode Island before May.
Shake the Ground invites dancers from just 5 years old to participate. Age divisions include Petite Shakers (ages 5-8), Primary Shakers (9-11), Junior (12-14), Senior (15-17) and Pre-Professional (18 and up.) Dancers can enter solos, duos, trios, small and large groups, as well as full productions with 21 or more performers.
One quality that really sets the competition apart is its goal to promote "positive experiences" and to build self-esteem in its participants. Every performer is recognized during the closing Awards Ceremony and receives a prize for their efforts. Distinguished dancers also receive special awards and scholarships.
Furthermore, master classes taught by renowned teachers and choreographers help competitors get a leg up and serve as a complimentary educational supplement. This season will present Peter Sabasino and Lars "Blaze" Brown as master class teachers. Both dancers are from Season 6 of So You Think You Can Dance. Plus, Isis Masoud, a renowned choreographer and producer, and Angela Stiskin, from The Joffrey Ballet School, will lead classes.
Nationals are scheduled for July 23-26, 2015, in Orlando, Florida. For more information on Shake the Ground, visit www.shaketheground.com.
Photo courtesy of Shake the Ground.