Shanghai Ballet comes to the David H. Koch Theater with it's Grand Swan Lake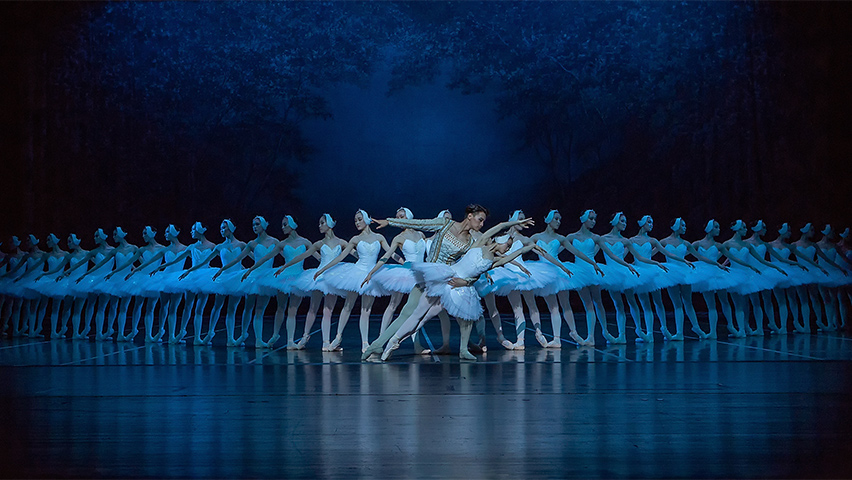 Shanghai Ballet comes to the David H. Koch Theater with its internationally prominent and critically acclaimed Grand Swan Lake. With 48 swans on stage, the production was directed and staged by Derek Deane, formerly the Artistic Director of English National Ballet and currently Artistic Director of Shanghai Ballet with his team. The show toured to Netherlands and Belgium from December to January of 2015/16 and August to October 2017 with respectively 26 and 40 successful performances.
The Swan Lake also went to Melbourne, Australia in April/May 2017, and Berlin, Germany and Vienna, Austria in November/December 2018 with other triumphant 30 performances. Featuring principal dancers Wu Husheng and Qi Bingxue as well as international guest stars, the grand version Swan Lake, with more than 80 dancers' participation, will follow the timeless tragic love story of Princess Odette and Prince Siegfried and feature the timeless music of Pyotr Ilyich Tchaikovsky, performed live by the New York City Ballet Orchestra, conducted by Charles Barker from American Ballet Theatre.
With sets and costumes by Peter Farmer, and lighting design by Howard Harrison, Shanghai Ballet's Grand Swan Lake is renowned for its choreographic crispness, sweeping and lush visuals, and the awe-inspiring skill.
For further information visit: DavidHKochTheater.com
Image courtesy of Shanghai Ballet