Shirley MacLaine To Be Honored At Dizzy Feet Foundation Celebration Of Dance Gala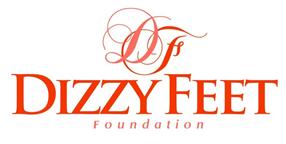 Shirley MacLaine, philanthropist and entrepreneur Henry T. Segerstrom and dancer turned director Damian Woetzel will be honored at the highly anticipated Dizzy Feet Foundation Celebration of Dance Gala alongside a star-studded roster of performers that includes: Maria Menounos, Derek Hough, Ryan Guzman, Misha Gabriel, tWitch and Kathryn McCormack this Saturday July 28. The 2012 Dizzy Feet Foundation Celebration of Dance Gala is poised for its biggest year ever with high-wattage presenters, including actress and recording artist Carmen Electra, talented music artists and Glee stars Chord Overstreet and Harry Shum, and television host and actress Ricki Lake.
Shirley MacLaine, a notable and multifaceted entertainer, was chosen as the 2012 recipient of the DFF Inspiration Award for having left an indelible mark on the entertainment field by advancing dance through film, theater, and television. MacLaine is the inaugural recipient of the DFF Inspiration Award.


The Dizzy Feet Foundation Celebration of Dance Gala – hosted by its board members including International Emmy Award-winning producer Nigel Lythgoe (American Idol, So You Think You Can Dance), ROCK OF AGES director Adam Shankman and actress Katie Holmes – will begin at 7:00PM at the Dorothy Chandler Pavilion at The Music Center in Los Angeles, CA. The Gala will feature performances by talent from So You Think You Can Dance, Dancing with the Stars, Step Up Revolution, The Legion of Extraordinary Dancers, Alvin Ailey and American Ballet Theatre, among many others. The star-studded event will conclude with a Celebration Supper taking place in the Eva and Marc Stern Grand Hall at the Dorothy Chandler Pavilion. The Gala coincides with this year's National Dance Day.


Launched in 2010 by Nigel Lythgoe, National Dance Day is an annual celebration that takes place on the last Saturday in July. The campaign encourages Americans to incorporate dance into their lives, whether professionally, recreationally, for fun or for fitness. Congresswoman Eleanor Holmes Norton (D-DC), a long-time proponent of healthy lifestyles, introduced the National Dance Day resolution at a press conference on July 31, 2010 in Washington, D.C., making the day dedicated to dance education and physical fitness across the U.S. an official act of Congress.