Shreveport Metropolitan Ballet's 'Nutcracker'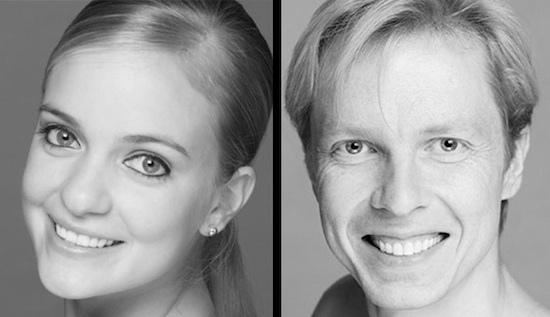 Sasha De Sola, soloist of the San Francisco Ballet, and Tiit Helimets, principal dancer of the San Francisco Ballet, will appear as guest artists in the Shreveport Metropolitan Ballet's production of The Nutcracker on December 7 and 8 at the Riverview Theatre in Shreveport, Louisiana.
Shreveport Metropolitan Ballet has made it a tradition to bring in big ballet stars for its annual Nutcracker, but this is the first time in recent years for the organization to bring in dancers from San Francisco Ballet. In 2011, Shreveport Metropolitan Ballet brought in professional guest artists from the Houston Ballet. Last year, the organization presented Paola Hartley and Astrit Zejnati, principal dancers of Ballet Arizona.
Born in Winter Park, Florida, Sasha De Sola trained at the Kirov Academy of Ballet in Washington, D.C. on full merit scholarship. At the age of 16, she joined San Francisco Ballet where she quickly rose through the ranks and is currently a soloist with the company. De Sola, who has danced several principal roles with San Francisco Ballet including George Balanchine's Divertimento No. 15, Alexei Ratmansky's From Foreign Lands and Jerome Robbins's In the Night, will perform solos as well as pas de deux in this season's The Nutcracker.
Tiit Helimets, born in Viljandi, Estonia, is a world-renowned performer as well. In 1996, he started his career by joining the Estonian National Ballet as a soloist, before being appointed a principal dancer six months later. In 1999, he joined the Birmingham Royal Ballet and was promoted to principal dancer in 2002. Three years later, Helimets joined the San Francisco Ballet as a principal dancer.
Known for being an elegant classical dancer and superb partner, Helimets will surely dazzle audiences when he partners De Sola. With significant experience in many classical roles, both dancers will shine with technical precision and royal grandeur. Their special performances will be set between dances performed by young, pre-professional dancers.
For more information on the Shreveport Metropolitan Ballet or The Nutcracker, visit shreveportmetroballet.org.
Photo: Soloist Sasha De Sola (left) and Principal Tiit Helimets (right) of San Francisco Ballet. Photos by David Allen and Chris Hardy.