Siudy Flamenco presents new 'Amor Brujo'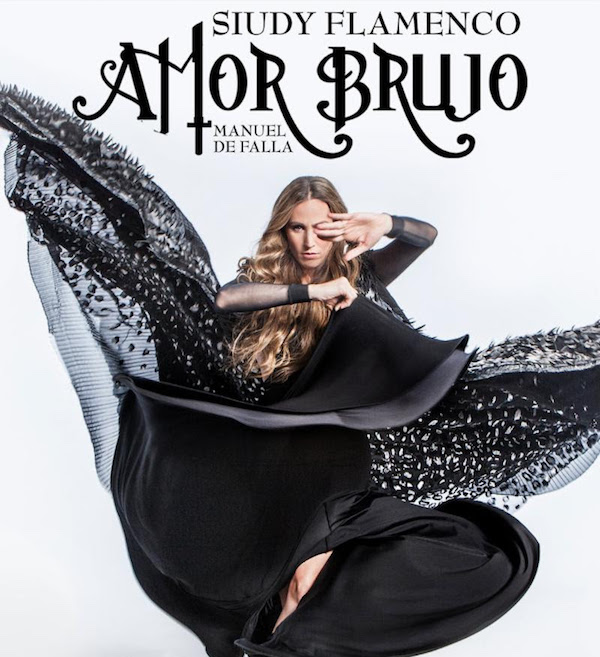 On Saturday, June 23, Siudy Flamenco Dance Theater will present an original program artistically directed and choreographed by Siudy Garrido at the Adrienne Arsht Center in Miami. Entitled Amor Brujo, this program was first presented in 2015 in the Walt Disney Concert Hall in Los Angeles, commissioned by and debuted with the L.A. Philharmonic, with four sold-out performances.
In an extended new edition, Garrido tells a magical story of spells and sorcery from the perspective of flamenco. He draws out the first part of the continuous program with original flamenco music by Spanish guitarist José Luis de la Paz and choreographic work by his company.
For this production, maestra Sebrina Maria Alfonso will masterfully conduct the South Florida Symphony Orchestra for the final part, bringing the audience closer to the flamenco colors.
El Amor Brujo (Love, the Magician) is the original masterpiece of renowned composer Manuel de Falla. A ballet composed in 1914-1915 and revised in 1921-1925, it tells the story of Candelas, a young, widowed gypsy tormented by the ghost of her late husband and her struggle to adapt to a new life.
Amor Brujo is distinctively Andalusian in character, with songs in Gypsy Andalusian Spanish dialect. The music conveys beauty and originality, with three short songs in mezzo-soprano.
The repertoire includes the famous "Danza del ritual del fuego" (fire dance ritual), "Canción del fuego fátuo" (song of the will-ó-the-wisp), and Danza del terror (dance of terror).
For tickets to this adaption of Amor Brujo, visit www.arshtcenter.org.