Six weeks of contemporary dance to hit ATL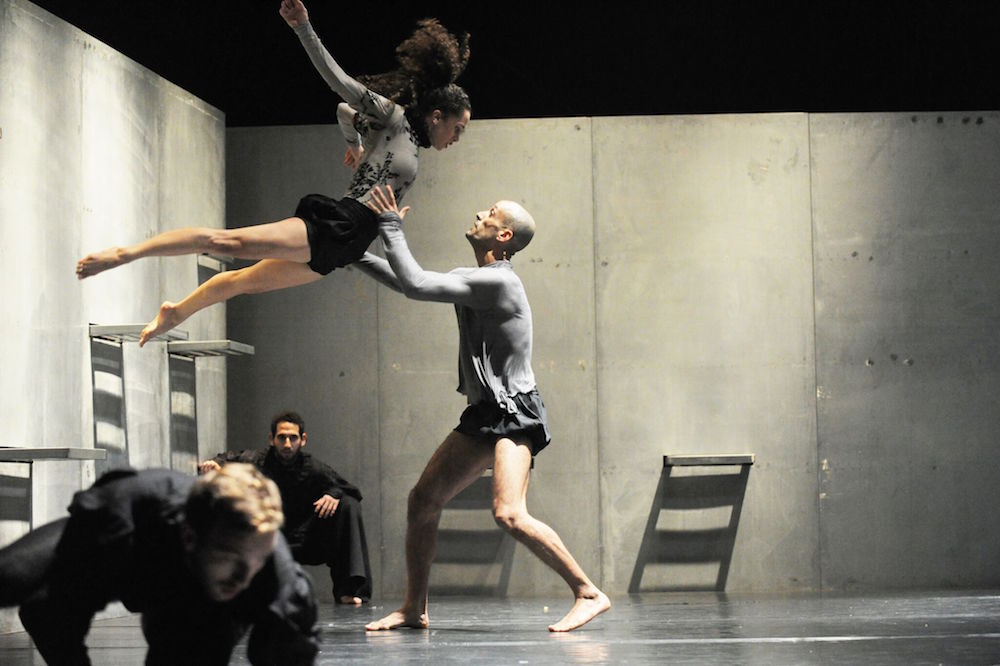 In an unprecedented partnership, CORE, the award-winning contemporary dance organization dually based in metro Atlanta and Houston, Texas, is collaborating with 7 Stages Theatre, Emory University Dance Program, Rialto Center for the Arts at Georgia State University and Kennesaw State University to present EXPOSED, a six-week festival of richly-layered, boundary-blurring contemporary dance and physical theatre from Israel. Performances featuring Israeli and local artists, workshops and classes will be offered throughout metro Atlanta from October through mid-November.
"We are thrilled to bring this amazing group of choreographers, dancers and performance artists from Israel to Atlanta," said Sue Schroeder, artistic director of CORE. "Ever since I saw their work in Israel, I've wanted to showcase them to Atlanta audiences and facilitate collaborations with our local arts community."
"EXPOSED will encompass three U.S. premieres, two regional premieres, one Atlanta premiere, multiple workshops, artist conversations, two collaborations between Israeli and Atlanta artists, and three choreographic commissions," she explained. "The scope of the festival will reveal the richness, creativity, imagination and strength of contemporary dance and physical theatre now taking place in Israel."
The Israeli artists and troupes scheduled to participate include: Niv Sheinfeld & Oren Laor Dance Projects; Yossi Berg & Oded Graf Dance Theatre; Anat Grigorio Dance Projects; Hillel Kogan; Ofir Nahari; Ella Ben-Aharon; Ido Tadmor; and Vertigo Dance Company.
Ambassador Judith Varnai Shorer of the Consul General of Israel to the Southeastern United States said, "I am delighted that Atlantans will have the opportunity to see examples of the thriving contemporary dance and physical theatre being created and performed in Israel. Art is a universal language that connects people through shared experiences and fosters understanding. I hope EXPOSED will continue the strong partnership between Atlanta and Israel's arts communities and arts supporters."
The first public performance will take place October 5 at 7 pm on the Decatur Square. This official festival opening will see Ella Ben-Aharon and Ido Tadmor at CORE Studios.
On October 13, 14 and 15, Yossi Berg & Oded Graf Dance Theatre will perform the U.S. premiere of Come Jump with Me at Emory's Schwartz Center for Performing Arts at 7:30 pm.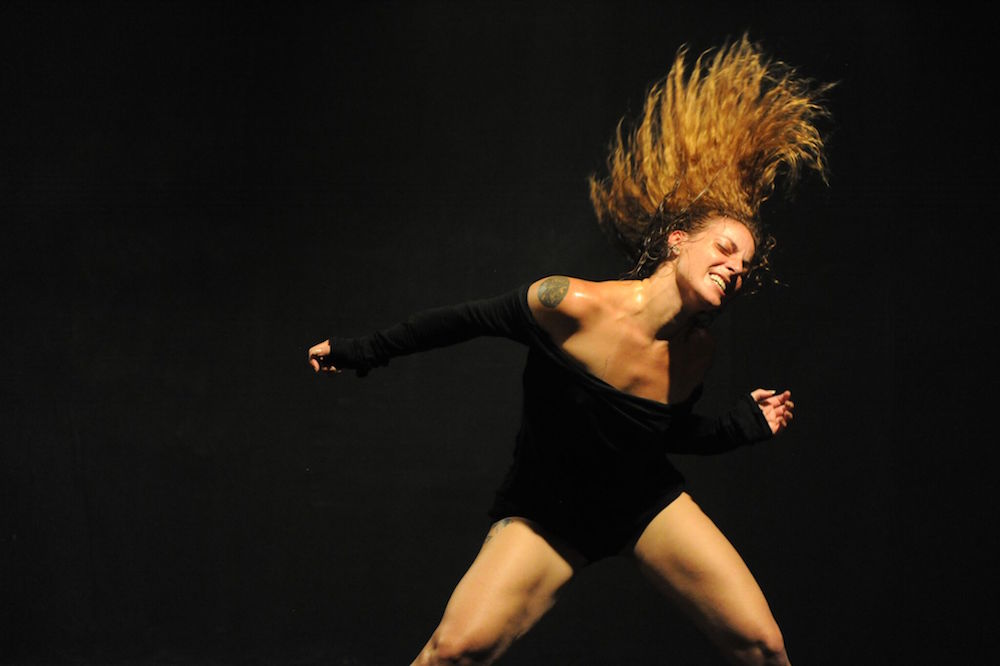 The next weekend (on October 20, 21 and 23) at the same venue, Anat Grigorio Dance Projects will present the regional premiere of Mr. Nice Guy, and Hillel Kogan with Adi Boutrous will perform Kogan's We Love Arabs, also a regional premiere. Grigorio and Kogan will participate in an open forum on October 21 as well, discussing the process of creating political dance in a world of strident discourse.
One major highlight of EXPOSED is Vertigo Dance Company performing Vertigo 20 by Noa Wertheim at the Rialto Center for the Arts at Georgia State University on October 22 at 8 pm. Vertigo is currently touring to Adelaide, South Australia but will soon launch its U.S. tour, which begins with EXPOSED and goes on to Albany, NY; Boston, MA; Derry, NH; and Fairfield, CT.
Next, the film Mr. Gaga, directed by Heymann Brothers, will be screened on October 29 at 7:30 pm in Goodrich C. White Hall at Emory University. This is an excellent festival addition that will help dance newcomers understand Gaga, the now famous movement language created by Batsheva Dance Company's leader Ohad Naharin.
Kicking off November, the Kennesaw State University (KSU) Theatre Department will perform a new dance-theatre work, The Followers, by Ofir Nahari and Atlanta playwright Margaret Baldwin. Directed by Michael Haverty, the co-artistic director of 7 Stages Theatre, the work will be presented November 1, 2 and 3 at the Onyx Theatre in KSU's Bailey Performing Arts Building.
Immediately following this, Niv Sheinfeld & Oren Laor Dance Projects will perform the U.S. premiere of Cowboy on November 3, 4, 5 and 6 at 7 Stages. CORE Performance Company will share the program with American Playground by Sheinfeld and Laor.
KSU Dance will then get in on the action, performing a U.S. premiere by Ella Ben-Aharon as part of MELD at Stillwell Theatre on the KSU campus on November 9, 10, 11 and 12. Ofir Nahari's performance of NO(SE)ONENOWHERE will overlap, with shows at 7 Stages.
Lastly, Emory Dance Company will close EXPOSED with works by Yossi Berg & Oded Graf and Anat Grigorio at its Schwartz Center on November 17, 18 and 19.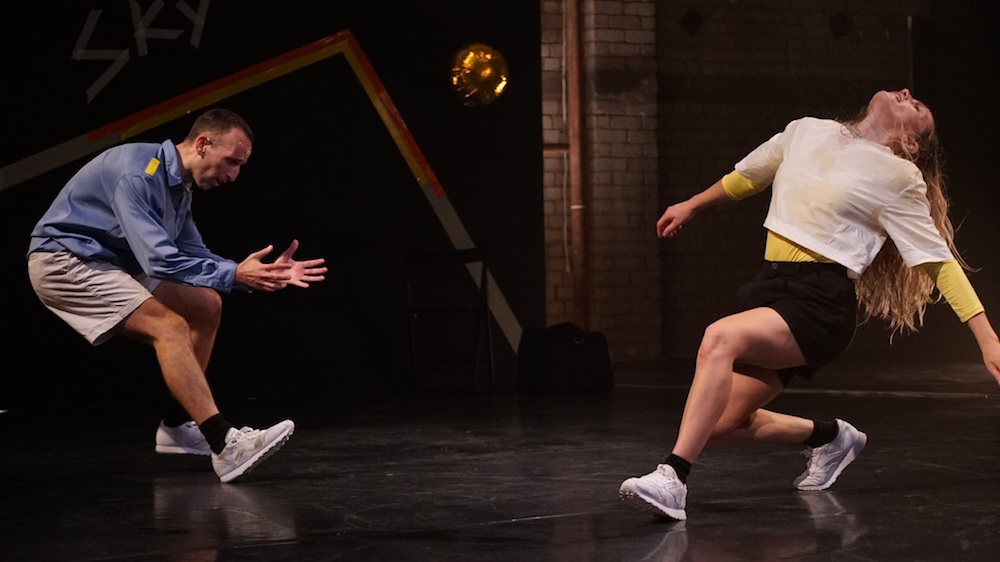 Festival Coordinator Mira Hirsch said, "EXPOSED will be presented over six weeks in Atlanta, Decatur and Kennesaw venues, making the performances convenient and accessible to potential audience members from all across the metro area and beyond."
"Not only will the visiting artists perform their own works, but several will collaborate with Atlanta dance and theatre artists in the creation and performance of new works," she added. "CORE Performance Company will collaborate with Niv Sheinfeld & Oren Laor, while Ofir Nahari & Michael Haverty will collaborate with KSU's Theatre Department. Emory Dance has commissioned new works by Yossi Berg & Oded Graf and by Anat Grigorio, while KSU's Dance Department has commissioned a piece by Ella Ben-Aharon."
For full details on EXPOSED, including ticket information, visit www.exposedfestivalatl.com.
Photo (top): Vertigo in Vertigo 20. Photo (left): Anat Grigorio in Mr. Nice Guy. Photo (right): Yossi Berg and Oded Graf in Come Jump With Me. Photos by Gadi Dagon.