Sixth annual 'Choreographer's Canvas'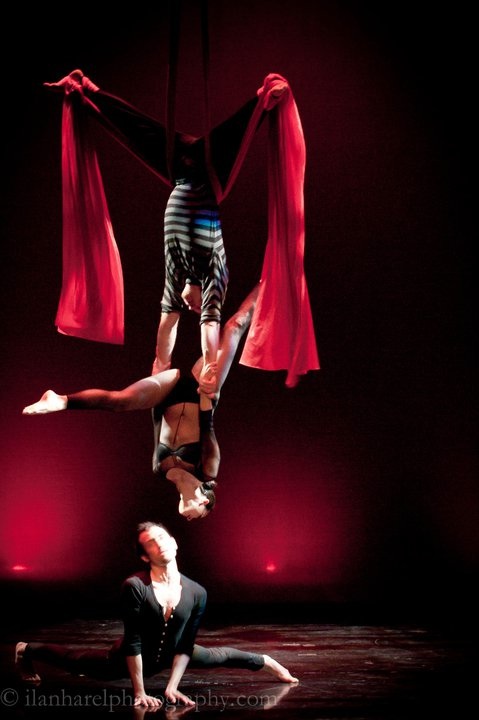 Group Theatre Too (GTT) presents its sixth annual Choreographer's Canvas, a one-night event featuring the works of more than 15 established and emerging choreographers from around the country.
The Canvas, headed by GTT Executive Producer Justin Boccitto, will play at The Manhattan Movement and Arts Center on Saturday, May 18 and will showcase many styles of dance including tap, ballet, jazz, hip-hop, contemporary, theatre dance, aerial and this year, swing dance.
For the past six years, the Canvas has presented over 65 choreographers, giving opportunities to more than 450 dancers performing to sold-out houses. The event is sponsored by Broadway Dance Center, Capezio, Manhattan Movement and the Society of Directors and Choreographers, as well as numerous arts philanthropists.
Last year's Canvas featured a tribute to noted theatre and film choreographer, the late Tony Stevens. This year, the Canvas includes Bobby Hedglin-Taylor, an aerial choreographer whose work is represented in the Broadway revival of Pippin, as well as Richard Hinds, who is the Associate Director of both Newsies and the upcoming Broadway revival of Jekyll and Hyde.
Rounding out this year's choreographers is: Michael Blevins, Justin Boccitto, Emily Bufferd, Pam Covas, Francesca Harper, Punchali Khanna Kumar, Merete Muenter, Derek Mitchell, Nicole Ohr, Sue Samuels, Jaime Shannon with Tony Fraser, Stephanie Sine, Jeanne Slater and Broadway Dance Center's teen company, AIM.
The 2013 Choreographer's Canvas will be presented for one night only on Saturday, May 18 at 8:30 p.m. The Manhattan Movement and Arts Center is located at 248 West 60th Street, between Amsterdam and West End Avenue in New York City. For more information or to purchase tickets, visit www.choreographerscanvas.com. Tickets are $30 pre-purchased (with an online service fee of $1.50) and $35 at the door.
Photo: Aerial choreography by Bobby Hedglin-Taylor. Photo courtesy of Group Theatre Too.