So You Think You Can Dance Offers Online Voting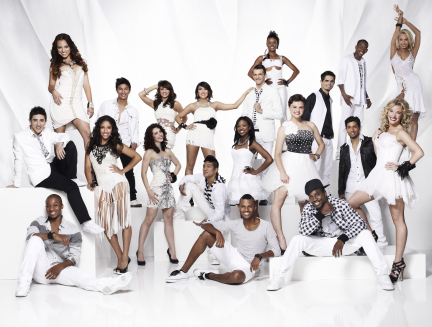 For the first time ever, So You Think You Can Dance will allow viewers to vote for their favorite contestants online at www.fox.com/dance. Online voting begins immediately after the first performance show airing Wednesday, June 15 (8:00-10:00 PM ET live/PT tape-delayed) on FOX.
In addition to online voting, fans will continue to be able to vote via toll-free phone lines and text-messaging during the voting window (standard text-messaging rates may apply).
To vote online during the voting window, fans should visit www.fox.com/dance, click the "VOTE" button in the navigation bar and follow the prompts through the voting process. Fans will be required to log in using their Facebook account to complete the So You Think You Can Dance online voting process, which will feature the name and photo of each of the current contestants. To vote, fans will simply choose their favorite couple (or dancer, beginning with the Top 10), complete the security verification and submit their choice. Fans will also be given the option of posting their vote to their Facebook wall. After each performance show and during the online voting window, fans may cast up to 50 total online votes for that evening's performances. Only fans with a registered Facebook account in the U.S., Puerto Rico and the U.S. Virgin Islands will be able to cast their vote(s) online.
"We are extremely excited that we are expanding the voting process to include online," said So You Think You Can Dance co-creator, executive producer and judge Nigel Lythgoe. "I believe that interactivity is going to be a major part of programming in the future. We are at the cutting edge of dance, and it's important that we remain at the cutting edge of interactive technology."
Photo: SO YOU THINK YOU CAN DANCE: The Season Eight Top 20 finalists. Pictured back row L-R: Missy Morelli, Marko Germar, Caitlynn Lawson, Jordan Casanova, Nick Young, Sasha Mallory, Chris Koehl, Robert Taylor Jr. and Iveta Lukosiute. Middle Row: Jess LeProtto, Clarice Ordaz, Miranda Maleski, Tadd Gadduang, Ashley Rich, Melanie Moore, Alexander Fost and Ryan Ramirez. Front row L-R: Mitchell Kelly, Ricky Jaime and Wadi Jones. ©2011 Fox Broadcasting Co. Cr: JAmes Dimmock/FOX