Soaking WET presents two different programs
This week, the popular Soaking WET dance series, produced by David Parker and Jeffrey Kazin, returns to New York's intimate West End Theater with two different programs – four performances each – showcasing both emerging and established choreographers.
Program A presents a mixed bag of works by dancemakers Racy Brand, Tina Croll, Jennifer Edwards, Garnet Henderson and Hanna Q Dance Company.
Brand's newest work is dubbed a "solo with guests" and is titled Is This What You Thought It Would Be Like?. It's a physical examination of immaterial ideas, with exhaustion, boredom, displacement and redirection as points of study within the work.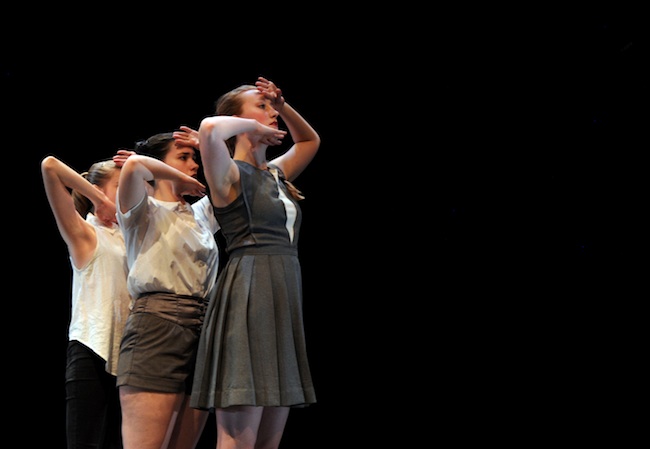 Croll returns to the Soaking WET series with a reworking of her 2007 Ancient Springs, inspired by Kathleen Raine's book Defending Ancient Springs and Fellini's La Strada. Writer and speaker Jennifer Edwards will also present Cadence, a work depicting two women who are caught in a moment, possibly in the midst of a conversation, an argument or a crisis.
Garnet Henderson's new Don't Lean on Me, Man is a duet which navigates the intricacies and ambiguities of one-on-one interaction. Lastly, Hanna Q Dance Company will premiere Equus (Horse), choreographed by Artistic Director Johanna LjungQvist-Brinson.
Program A will be presented Thursday, Friday and Saturday at 7 p.m. and Sunday at 2 p.m.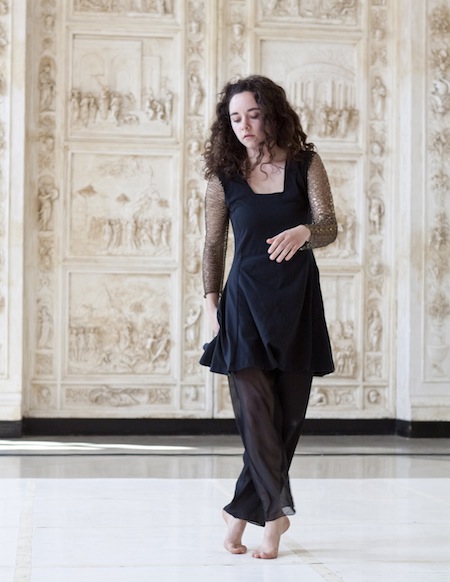 Program B presents another assorted bill featuring works by choreographers Catherine Tharin and Esme Boyce. Tharin's A Natural History will have its premiere, featuring original guitar music by Richard Garrick, as well as her Stream Wet Earth and In Answer To You. Her 2013 work Still Center, set to original electronic music by John King with Gillean Rivers, will also be presented. Boyce will premiere a new solo on the other hand, set to music by Nico Muhly.
Program B will be presented Thursday, Friday and Saturday at 8:30 p.m. and Sunday at 4 p.m.
For more information, visit www.thebanggroup.com or call 800.838.3006.
Photo (top): Choreographer Esme Boyce. Photo by Lora Robertson. Photo (left): Garnet Henderson in performance with two other women. Photo by Diane Bondareff. Photo (below): Racy Brand. Photo by Natalie Fiol.