Sokolow ensemble names new director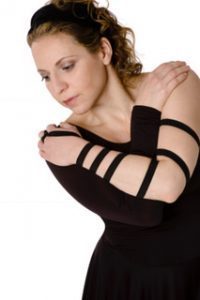 The Sokolow Theatre/Dance Ensemble, the only New York modern dance company dedicated to the works of the late Anna Sokolow, has undergone a change in artistic directorship.
Artistic Director Jim May, who inherited the Sokolow repertory in 2000 upon the choreographer's passing, has announced the company's artistic direction has been entrusted to longtime Sokolow dancer Samantha Geracht.
May, whose career with Sokolow spanned over 35 years, will retain the title of director, but stressed in his announcement that significant autonomy has been granted to Geracht and several veteran dancers in the company who will be directing and reconstructing works from Sokolow's vast and varied collection of works.
"Samantha joined Anna's company in 1992 and has been my teaching assistant for all these years," said May. "She likes the challenges. She loves dance, and she has such a respect for Anna's work."
Company members Eleanor Bunker, Lauren Naslund, Francesca Todesco and Luis Gabriel Zaragoza form the core of dancers with long experience performing the Sokolow repertory. In addition to directing assignments from Geracht, they will assist in educating and training a new generation of dancers in the approach to modern dance originated by Anna Sokolow, a hybrid of theater, dance, and behavior that has influenced numerous later choreographers, including Pina Bausch.
"All the dancers in Sokolow Theatre/Dance Ensemble have been performing Anna's works for years, just as I did," May said. "Also, my daily teaching has produced another generation who are learning Sokolow from the base up."
Eleanor Bunker worked with Sokolow while a member of Rondo Dance Company under the direction of Liz Rockwell before joining Anna Sokolow's company Player's Project in the 1980's. Lauren Naslund joined Player's Project in 1989. Francesca Todesco came from Europe to study with May in the 2000's and in addition to dancing with the company helps run the organization. Gabriel Zaragoza worked with Sokolow in Mexico when he was a teenager before coming to the states to join Player's Project in 1992.
"These dancers know Sokolow," May said. "I have tried to assemble a special group of dancers who represent Sokolow at the highest level and I am fiercely protective of them. I watched Anna work for 35 years and now these dancers watched while I struggled to teach them how to carry on her artistry. They have absorbed and will continue the process. That is the only way dance can truly be passed on. Dancers must feel the movement, practice and perform the choreography repeatedly to absorb the technique and style."
About 10 years ago, May started sending Geracht, Bunker and Naslund out to do reconstructions of Sokolow work at university dance departments and with other American dance companies. He said the key result was that the new directors learned how to choose dancers capable of learning the essence of the Sokolow approach.
"Sokolow can't be for a pickup company because of the requirements of the dancing and the acting that are the style," said May.
Reconstruction and Relevance
As the great modern dance choreographers of the 20th century pass away it is sometimes assumed the works they left are "historical" and, when revived, merely represent a past period in the art form. But Anna Sokolow's unique approach to modern dance, starting in the cultural and political ferment of the 1930's, was to combine theater and dance to illuminate universal truths about the human condition, creating dances as metaphors for life as it is lived, now and for all time.
For Geracht, this describes the path the company will travel into the 21st century. She said, "The fundamental mission of the Sokolow Theatre/Dance Ensemble going forward is to present works from Anna's vast choreography that are relevant to the times we live in and that touch the hearts of all people, everywhere, struggling with the universal issues of living regardless of differences in place and culture."
The real counterculture today, she explained, is the same thing art has been about forever - that there is beauty in truth.
"We will strive, as Anna did in her 70-year career, to present metaphors that are honest images of the human condition," Geracht said. "Anna Sokolow's work is timeless, always relevant, and will always speak to the challenge for human beings to live as free people struggling to comprehend and understand the great issues of existence, large and small, that were the wellspring of her art."
Upcoming Concert
The company recently began rehearsals with a corps of 14 dancers for a concert on March 8-11, 2018 at The Actors Fund Arts Center in Brooklyn.
For more information about Anna Sokolow and the Sokolow Theatre/Dance Ensemble, visit www.sokolowtheatredance.org.
Photo: Sokolow Theatre/Dance Ensemble's new Artistic Director Samantha Geracht. Photo by Meems Images.
---