SoulEscape The Intensive announced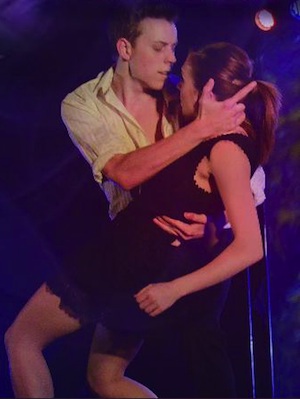 The SoulEscape Summer Intensive is expanding this fall to become SoulEscape The Intensive, a weekend-long intensive that will visit three cities – Atlanta, Los Angeles and St. Louis.
Led by choreographer Justin Giles, SoulEscape The Intensive will offer a varied technical dance training as well as educate each dancer about being a part of a professional dance company by taking part in creating short films and learning what it takes to stage, light and perform a live show.
SoulEscape The Company, a contemporary dance ensemble based out of Dallas, Texas, debuted in 2004 and since then has continued to serve the north Texas area. In between it's performance schedule, the company offers classes and intensives, including the Summer Intensive set for August 5-10 this year.
Now, due to the recently announced fall intensives, more dancers across the country will have the chance to participate in SoulEscape training. As part of SoulEscape The Intensive, dancers will also get to watch the company perform on Friday night in each city.
Beginning Saturday morning, the intensive will then begin with a full-length company workshop followed by an evening of working one-on-one with Justin Giles, the SoulEscape company dancers, and other professional company directors and members. Sunday morning will continue the participants' training alongside the SoulEscape Company, then teach what it is like to tech, dress, light, film and then perform the full-length 2013 SoulEscape Company show.
"Sharing this experience with the next generation of artists has been our passion for the last five years, and we could not be more excited to bring this special event to a city near you. Hope to see you there," said Justin Giles.
For more information on SoulEscape The Intensive, visit thesoulescapeintensive.com. The intensive will come to Atlanta on October 4-6, Los Angeles on October 11-13 and St. Louis on October 25-27.
Photo courtesy of SoulEscape The Intensive.