Spoleto Festival USA announces 43rd Season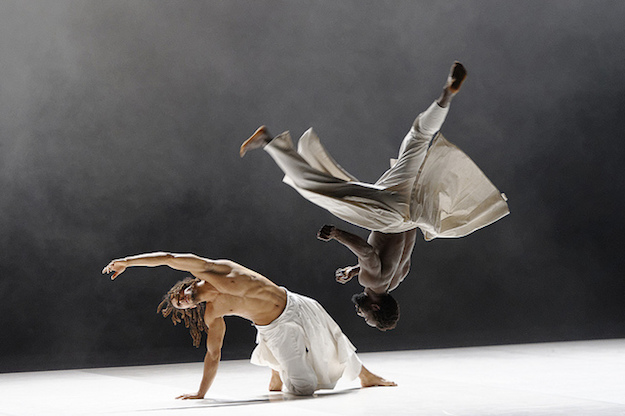 Spoleto Festival General Director Nigel Redden has now announced the program for the 43rd annual Spoleto Festival USA, taking place May 24 through June 9, 2019. For 17 days and nights, a variety of artists converge in Charleston, South Carolina, filling the city's theaters, churches and outdoor spaces with wide-ranging performances and concerts.
"Since its establishment in 1977, the Festival has been singular in its timeless dedication to the old and the new," said Redden. "For the 43rd season, the programming continues to transcend time and place, with long-heralded masterworks alongside world premieres and reimagined classics—fitting for the Festival's setting in Charleston, an ever-evolving metropolis steeped in a rich and complex history."
Among the dance highlights are Compagnie Hervé Koubi, Bill T. Jones/Arnie Zane Company and Caracalla Dance Theatre.
First, France-based Compagnie Hervé Koubi will perform the highly physical What the Day Owes to the Night by Hervé Koubi at Charleston Gaillard Center on May 25 and 26. Set on 13 male dancers, Koubi's choreography combines capoeira, martial arts, hip-hop and contemporary dance and draws on Islamic architecture as well as Orientalist paintings (depictions of the Eastern world by European artists) as visual inspiration. Students should note that on May 25 at 11 a.m. company dancer Gabriel Guillaume will lead a masterclass at College of Charleston Cato Center for the Arts.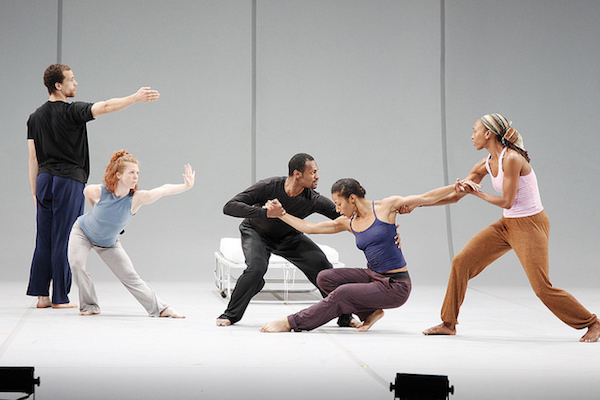 Next, choreographer Bill T. Jones brings Analogy Trilogy, a collection of three evening-length works, to the Festival on May 28 — June 1. As his company's sixth appearance at Spoleto, this lineup will focus on memory and the effect of powerful events on our actions. Jones used W. G. Sebald's collection of narratives in The Emigrants as a jumping-off point for Analogy Trilogy. Inspired by one of its characters, Ambros Adelwarth, Jones began conducting oral histories with individuals in his own life. Jones weaves movement, text and song to create three disparate works that ruminate on the nature of service, duty and the idea of a life well-lived. The company members not only dance, but also sing and deliver texts to construct works with three wildly different stories.

Then, on June 7 — 9, Caracalla Dance Theatre will present the U.S. premiere of One Thousand and One Nights, with choreography by Alissar Caracalla, at the Charleston Gaillard Center. Based in Beirut, Lebanon, Caracalla Dance Theatre was founded in 1968 by Abdel-Halim Caracalla, who created his own movement style steeped in Graham technique, classical ballet, as well as Arabic folk dance. The company has become one of the most prominent in the Middle East and has performed in venues around the world, including The Kennedy Center, Sadler's Wells, National Centre for the Performing Arts Beijing and Osaka National Theatre, as well as during the Baalbeck and Beiteddine festivals. For its Spoleto Festival USA debut, Caracalla Dance Theatre brings One Thousand and One Nights, a spectacular adaptation of the ancient stories, for more than 40 performers. Arabian folk music intertwines a score of Rimsky-Korsakov's Scheherazade and Ravel's Bolero; lively choreography from Alissar Caracalla highlights this colorful production, directed by Ivan Caracalla. On June 8 at 11 a.m., members of Caracalla Dance Theatre will lead a masterclass at College of Charleston Cato Center for the Arts, open to the public with advance registration and tickets
To learn more about Spoleto Festival USA in its 43rd season, head to www.SpoletoUSA.org.
Photos: Compagnie Hervé Koubi (photo by Nathalie Sternalski); Bill T. Jones/Arnie Zane Company in Analogy/Dora: Tramontane (photo by Paul B. Goode); and Caracalla Dance Theatre in One Thousand and One Nights (photo courtesy Caracalla Dance Theatre).