Spoleto Festival USA unveils 2018 Program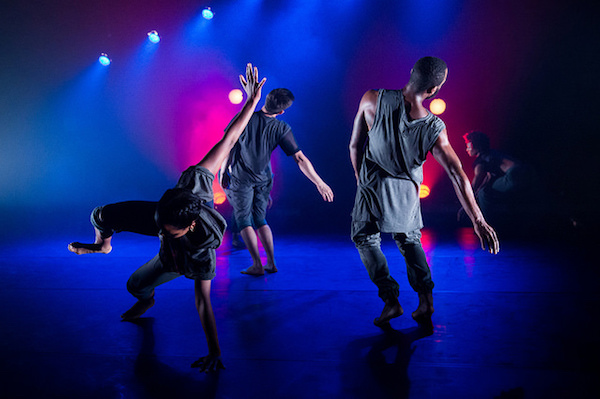 The 42nd Annual Spoleto Festival USA will take place in Charleston, South Carolina from May 25 through June 10, 2018. For 17 days and nights, a variety of artists will converge in the historic and colorful Southern city, filling its theaters, churches and outdoor spaces and adding to the area's rich cultural fabric.
"Since its founding in 1977, the Festival has drawn countless visitors to Charleston," said Festival General Director Nigel Redden on January 7. "But it has also created a sense of pride for Charlestonians. For this 42nd season, we've crafted a program that speaks to all of our attendees—from first-time Festival-goers to loyal ticket buyers—offering a mix of productions that welcome, enchant, delight and, in some ways, challenge audience members."
The 2018 Festival's more than 160 ticketed events make their home in some of the city's most picturesque locations—from the historic Dock Street Theatre, famous for its wrought-iron balconies and wooden interiors, to the College of Charleston Cistern Yard, complete with towering live oaks dripping with Spanish moss. This year, the College's ornate Sottile Theatre hosts the exciting U.S. premiere of Spoleto Festival USA's co-production of Donizetti's opera, Pia de' Tolomei, with a plot based on an episode from Dante's Purgatorio. The Festival is also producing the U.S. premiere of Tree of Codes, an opera from Australian composer Liza Lim based, in part, on Jonathan Safran Foer's book of the same name. Directed by Ong Keng Sen (Facing Goya, 2014), the modern work takes audiences on a fanciful journey through multiple realities.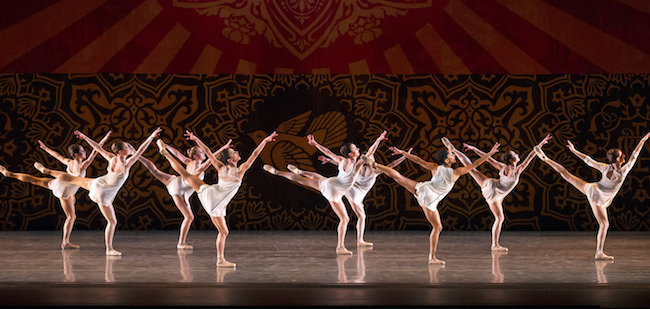 A special night of classical ballet opens the Festival. Hosted by Miami City Ballet Artistic Director Lourdes Lopez, Celebration: The Art of the Pas de Deux will commemorate Jerome Robbins's centenary, recognize his history with the Festival of Two Worlds in Spoleto, Italy, and highlight three of the American choreographer's great works. Miami City Ballet—last at Spoleto Festival USA in 1999—will complete the dazzling first weekend with three additional showcases of company repertoire at the Charleston Gaillard Center.
The 2018 dance series also features the companies of Kyle Abraham and Michelle Dorrance, whose performances in 2012 and 2014, respectively, are affectionately remembered by Festival audiences. Another returning favorite is Gravity & Other Myths, the Australian physical-theater troupe that wowed attendees with A Simple Space in 2014. They will present the U.S. premiere of Backbone, examining the limits of strength at Memminger Auditorium.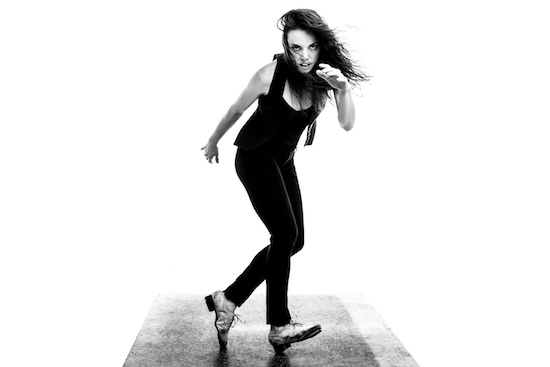 One of Sixty-Five Thousand Gestures/NEW BODIES, produced by Works & Process at the Guggenheim, will also be presented this season. It will feature New York City Ballet dancers Sara Mearns (a Columbia, South Carolina, native whom Vanity Fair recently called the company's "boldest ballerina"), Jared Angle and Gretchen Smith in collaboration with postmodern choreographer Jodi Melnick. NEW BODIES showcases the three classical dancers in a nontraditional light—without pointe shoes and in experimental choreography crafted by the dancers themselves. Melnick joins the trio towards the end of the work, which also includes a panel discussion hosted by a surprise guest. In the same evening, Melnick, who enjoyed a performance career with choreographers including Twyla Tharp and Sara Rudner, performs One of Sixty-Five Thousand Gestures, a piece created with the late Trisha Brown.
The 2018 dance season is sponsored by BlueCross BlueShield of South Carolina. The full program is outlined at www.spoletousa.org. Tickets go on sale to the general public on Monday, January 22 at 10 a.m.
Photo (top): A.I.M dancers in Kyle Abraham's Drive. Photo by Ian Douglas. Photo (left): Members of Miami City Ballet in Justin Peck's Heatscape with set design by Shepard Fairey. Photo by Gene Schiavone. Photo (right): Michelle Dorrance of Dorrance Dance. Photo by Matthew Murphy.