Stagestep 2012-2013 Flooring Guide Now Available In Print And Online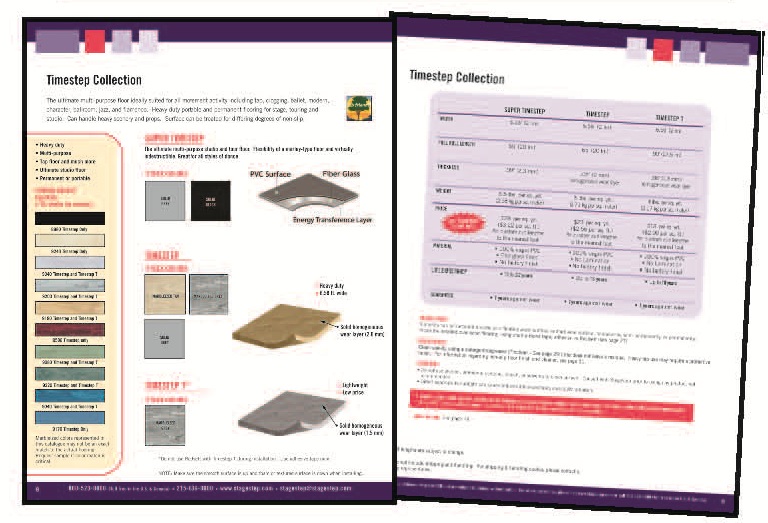 Stagestep's 2012-2013 Flooring Guide for the Performing Arts is now available in print and online. This comprehensive catalog features the company's full line of specialty flooring, floating wood subfloors, installation products, finishes and maintenance systems, including Stagestep's exclusives – Super Timestep, Springstep IV, ReUseIt and Slip NoMor. The guide includes size, specifications, colors and pricing.


In addition, the flooring guide assists with how to buy a floor, providing advice on key considerations when purchasing flooring products. At-a-glance charts help identify the best options based on movement activities and dance styles. There are also sections highlighting flooring safety details and floor maintenance, installation and other troubleshooting tips.

"Forty three years ago, Stagestep came into existence to serve the Performing Arts Community with innovative flooring products that were self-installable, transportable and affordably priced," says Randy Swartz, president and founder. "Today, we are proud to be the only specialty flooring company to openly publish our prices, provide extensive technical support for installation and maintenance and continue to offer products that save time and money."


For more information or to request a 2012-2013 flooring guide, call 800-523-0960 or visit www.stagestep.com.