Stagestep Tap Board boosts at-home practice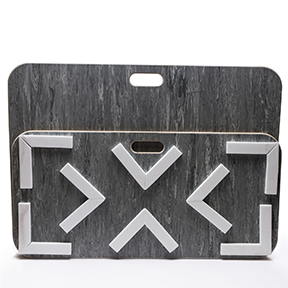 Tap dancers, Stagestep Flooring Solutions wants to help you celebrate National Tap Dance Day on May 25! The premier dance flooring company is providing a special sale of its popular Tap Boards - buy three and get the fourth at 50% off! Plus free shipping in the contiguous U.S. for online orders!
Stagestep's Tap Boards provide great sound at home for practicing. They boast an improved look and finish with a 5/8" thick Wood/Timestep laminated tap surface and 3/4" high-density foam shock layer.
Computer-manufactured with beveled edges, these Tap Boards have a built-in handle to protect dancers.
A board can fit in a closet, under a bed and in the trunk of a car for travel. It's lightweight and lays over virtually any floor surface.
Order your Tap Board now and celebrate #NationalTapDanceDay with a new at-home practice floor! They cost between $90 and $125. Head to www.stagestep.com for more information.
---