Star Talent tours to 12 Southern cities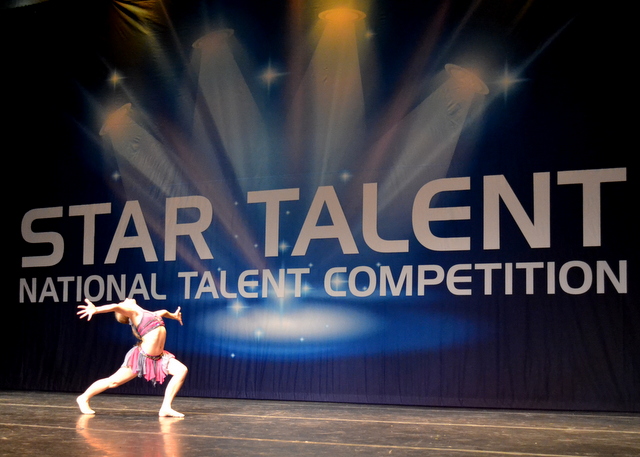 Directed by Jennifer Daniels, Star Talent Productions was created to provide a positive dance environment for both recreational and competitive dancers. It's goal is to provide an atmosphere that is fun, organized and fair for all dancers, teachers and parents.
Beginning in February, Star Talent National Talent Competition will head out onto the road for its new 2015 season. The first regional event will take place February 21-22 in Wilkesboro, North Carolina. After that, Star Talent will land in Myrtle Beach and Spartanburg, South Carolina before heading to cities in Virginia, Georgia, West Virginia, Tennessee and the Carolinas again.
"We believe that competition is about becoming the best dancer you can be in performance and attitude," states Star Talent's listing in Dance Informa's U.S. Competition and Convention Guide.
Star Talent offers three levels of competition at each event, Excel (beginner), Extreme (intermediate) and Elite (advanced). Levels are determined by the amount of time a dancer spends in the studio each week. Star Talent also believes in awarding every dancer with a trophy no matter their score.
To see the 2015 Competition Schedule, visit www.startalentproductions.com. For more information, call 336-905-8821 or email info@StarTalentProductions.com.
Photo courtesy of Star Talent Productions.