Stars align in 'Some Dance Company-Encore!'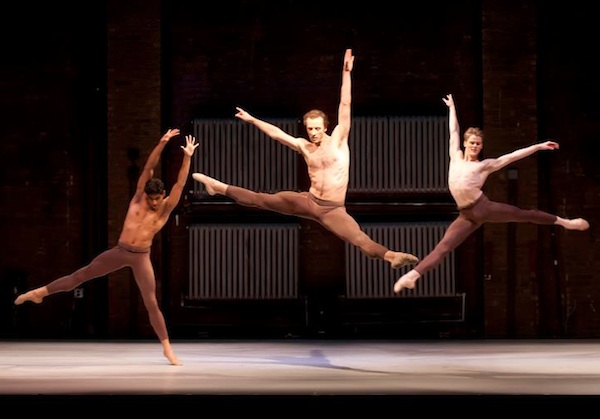 David Fernandez, choreographer and artistic director of Some Dance Company, and Ask La Cour, principal dancer at New York City Ballet, are joining forces to make Encore!, a performance to benefit Career Transition for Dancers, come to life.
The performance, scheduled for Monday, April 28, 2014, at NYC's Florence Gould Hall, will feature stars from New York City Ballet, American Ballet Theatre, dancers from the NYC freelance community, students from schools such as the Joffrey Ballet School, Dance Theatre of Harlem and Ballet Hispanico, and special guest artist Selene Muños, a contemporary flamenco dancer from Denmark. Fernandez, known for his fun, light-hearted choreography, will also feature works with music by up-and-coming composers Ian Ng and Craig Chesler.
Fernandez and La Cour are currently fundraising to make the event a successful one. They have started a Kickstarter campaign to raise funds for costs such as theater and studio rental space, a stage manager, a lighting designer, music fees, insurance, a graphic designer, a video designer, reception, promotion, post-production and more.
The event is to raise money for Career Transition for Dancers, an organization that helps dancers transition from their performing career to what may be next. The organization offers counseling, scholarships and workshops for dancers at any stage in their career in New York, Los Angeles and Chicago.
So far, such NYCB stars as Ashley Bouder, Joaquin De Luz, Chase Finlay, Savannah Lowery and La Cour, as well as ABT dancers Luciana Paris and Nicole Graniero, are on board to donate their time and talent to Some Dance Company – Encore!.
Check out the company on Facebook and Twitter, and support their vision and help make Encore! a successful event by donating to Some Dance Company's Kickstarter campaign. Click here for more information.
Photo (top): New York City Ballet Principal Dancers Amar Ramasar, Ask La Cour and Chase Finlay in David Fernandez's Vitruvian Man during a 2012 Some Dance Company performance. Photo by Brian Mengini.