State Street Ballet invites dancers to audition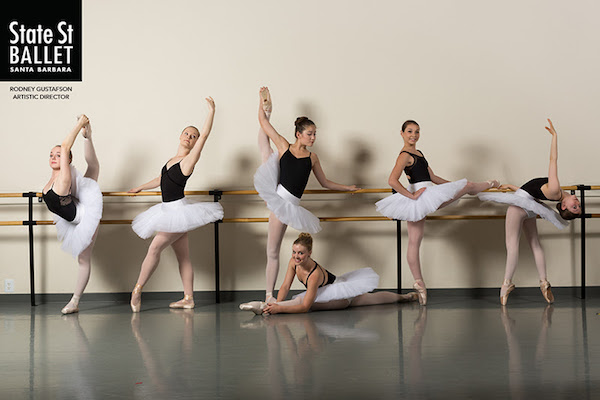 California's State Street Ballet will hold company auditions at its home, the beautifully renovated Gail Towbes Center for Dance in Santa Barbara, this Saturday, February 24 as part of its National Audition Tour, which also includes auditions for its 2018 Summer Intensive and its 2018-19 Professional Track Trainee Program.
Artistic Director Rodney Gustafson, a former American Ballet Theatre dancer, founded State Street Ballet in 1994. Gustafson and other artistic staff will be searching for dancers with strong classical and contemporary backgrounds, who are interested in working collaboratively and exploring their individual styles of movement.
The auditions will include pointe work for the women. Strong partnering skills and modern dance training are required.
State Street Ballet is an internationally acclaimed company of professional dancers from around the world. Its season includes performances in its hometown of Santa Barbara as well as a national tour. The season length ranges from 25-30 weeks and pay is competitive and based on experience.
Auditions begin at 3:30 p.m. this Saturday. Dancers should arrive 30 minutes early for registration and should bring a headshot, resume, dance photo and $20 (cash only).
Visit www.statestreetballet.com to learn more about these auditions and others happening across the country in locations like San Diego, San Francisco, Chicago and New York. Dancers can email the company with any questions at contact@statestreetballet.com.
Photo by Kyle London.
---