Steps Beyond granted nonprofit status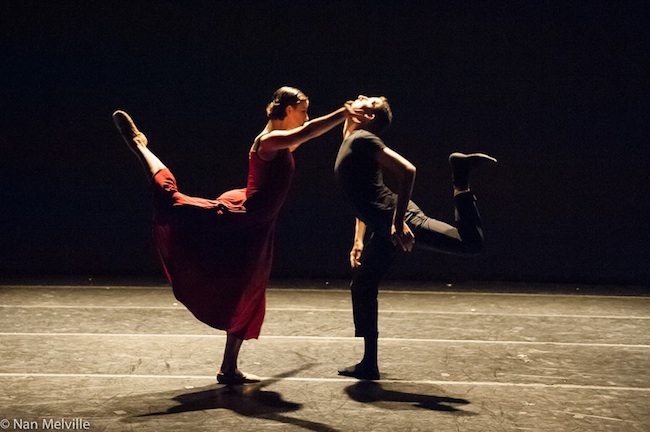 Steps on Broadway, one of New York's premier dance studios, recently announced that the Steps Beyond Foundation, its educational and presenting program, has received nonprofit status, enabling the organization to provide more services and support to the artistic community.
Established over 10 years ago, Steps Beyond looks forward to expanding it's programming and providing scholarships to talented dancers, choreographers' commissions for the resident Steps Repertory Ensemble under the direction of Bradley Shelver, and more community outreach, which has previously included teaching creative movement in the Hudson Guild pre-school program.
Steps Beyond also hopes to present more artists' work still in development, supporting choreographers in the process of creation. The most recent example of this is Francesca Harper, who Steps Beyond presented in her The Look of Feeling. Steps Beyond will also continue its REVERBdance Performance Lab.
The Artists Talk Series will be continued and boosted as well. This series offers practical advice and information to aspiring performers, as well as films and discussions on legends in the concert and commercial world for dance students and the larger artistic community. Recent presentations have included: "The Women of Fosse", where Fosse dancers Dana Moore, Diana Laurenson and Mimi Quillin talked about the great choreographer; "Getting A Job", a practical talk with representatives of talent agencies, casting directors and choreographers (such as agents and directors from CESD, MSA, Kipperman Casting, Telsey & Company in the past); "Who Was Jack Cole?", a lesson in dance history with Broadway choreographer Chet Walker, Carmen de Lavallade, Bill Hastings, Lawrence Rhodes and David Howard; and "Choreography: The Creative Process Unraveled," a talk with major choreographers including Donald Byrd, Mark Dendy, Jacqulyn Buglisi, Christopher Wheeldon, Tony Stevens, Dwight Rhoden and others.
This is just a sampling of the many creative programs designed to offer performance opportunities as well as to educate and prepare students for well-rounded and intelligently managed careers in dance.
Steps Beyond's mission is to connect dancers with the wider artistic community by providing opportunities to translate and interpret their daily dance training into performance, and to gain access to people working in the industry.
For more information on the Foundation or the upcoming events, visit www.stepsnyc.com.
Photo: Steps Beyond in partnership with REVERBdance will present the next Performance Lab Series this Sunday, February 22 at 7:30 p.m., featuring the Steps Repertory Ensemble. Photo by Nan Melville.