Steps has a New Owner and Director!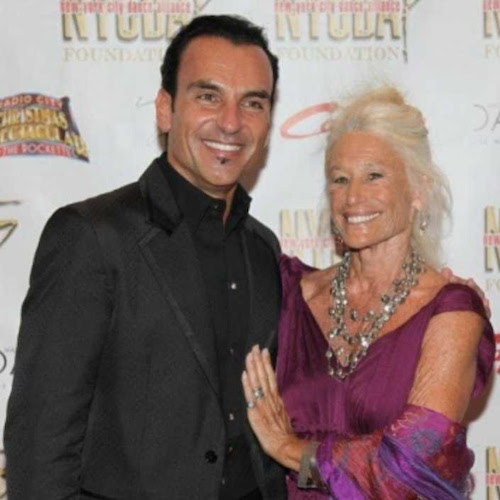 Steps on Broadway, the internationally-recognized dance training center now in its 39th year, has announced that it has reached an agreement with Joe Lanteri for him to become co-owner of Steps and take the role of executive director. The transaction is expected to close by the end of the month. Carol Paumgarten, who founded the company, will partner with Lanteri to develop and execute the vision and direction to take Steps forward into its next 40 years.
"The time has come for me to hand over the reins of this incredible artistic organization, which is home to many superbly talented dancers, teachers and administrators," explains Paumgarten. "I have found someone who knows us well, is one of us, and counts Steps as his dance home, to take on this challenge. Joe's talent, passion, drive, charisma and leadership abilities make him the ideal choice. Most importantly, Joe shares our core value of maintaining artistic integrity." Paumgarten will remain on as founder and director.
Lanteri is the founder and executive director of New York City Dance Alliance, an acclaimed national dance convention that inspires and invests in future generations of young dancers. He taught at Steps for many years, holding the Tuesday-Thursday Advanced Intermediate Jazz slot at 4:30 p.m. In addition, he has been on faculty at The Juilliard School since 1992. His non-profit organization, the NYCDA Foundation, has awarded more than $2.5 million in scholarships to dancers attending more than 40 of the most prestigious college dance programs in the country.
"I'm thrilled to return to Steps and to use my experience to carry this astounding legacy forward," remarks Lanteri. "My focus will be to enhance and augment the already remarkable programs at Steps, as well as adding new ones that serve the needs of today's dancers of all ages. While it will be a challenge to balance the demands of NYCDA and Steps, I know there will be opportunities for partnerships between the two organizations that will benefit both immensely."
Paumgarten and Lanteri will work with Diane Grumet as artistic director and Jameson Gilpatrick as managing director to manage the studio going forward. Grumet has been with the company since 1994, most recently as co-artistic director with Paumgarten and as managing director. Gilpatrick joined Steps as director of finance in May 2016 and was recently promoted to managing director.
For more information on Steps on Broadway, visit www.stepsnyc.com.
Photo: Carol Paumgarten and Joe Lanteri at NYCDA Foundation's first annual Bright Lights Shining Stars gala on August 1, 2011, at NYU's Skirball Center. Steps was one of the original donors to the Foundation's College Scholarship Program. Photo courtesy of Steps.