Steps hosts Hurricane Sandy benefit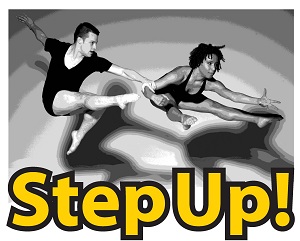 Steps on Broadway will host Step Up! on Friday, Nov. 16 in an effort to raise money for victims of Hurricane Sandy, the largest Atlantic hurricane on record, which hit the mid-Atlantic and northeastern states in late October.
The event will include six dance classes at $10 each, four beginning at 7:45 p.m. and two others at 8 p.m. and 8:30 p.m.
An improv jam class will be led by the Steps Repertory Ensemble and will feature live music from 7:45 p.m. to 9:45 p.m.
Both tap lovers and newcomers will enjoy a tap class led by dancers Charles Goddertz, Derick Grant, Chikako Iwahori, Andrew Nemr and Derek Roland from 7:45 p.m. to 9:15 p.m.
A hip-hop class and a flamenco class will be led at the same time – the hip-hop instructed by David Guggino, Matt Lopez, Millz and Derek Mitchell and the flamenco by JoDe Romano.
For those looking for some Broadway flair, a theater dance class will be offered from 8 p.m. to 9:30 p.m. Performers Chris Liddell, Richard Pierlon and Jeff Shade will lead.
Lastly, for those just looking for a fun, fast-moving workout, Zumba will take place from 8:30 p.m. to 9:30 p.m. Gigi and Danielle Pierce will lead this hip fitness class.
Steps on Broadway is located at 2121 Broadway at 74th St. in New York City, New York. For more information on Step Up! call 212-874-2410 or visit StepsNYC.com.
All donations benefit New York Cares, the city's largest volunteer organization, running volunteer programs for 1,300 nonprofits, city agencies, and public schools.