Steps offers contemporary summer intensive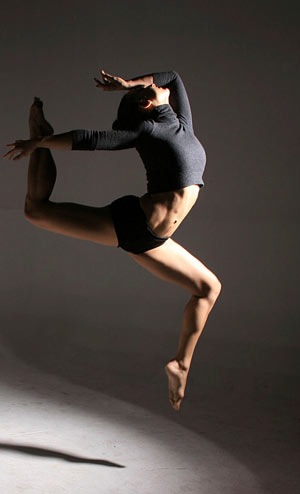 Intermediate and advanced dancers interested in studying with some of New York's leading artistic directors, choreographers and professional dancers this summer will enjoy Summer Study NYC, an intensive program being offered in two sessions by Steps on Broadway.
Summer Study NYC will focus on total immersion in New York's contemporary dance world. The program offers intermediate and advanced dancers, age 18 and older, an opportunity to study and perform under the guidance of some of the best artistic directors and choreographers working today.
Dancers can work on improving their technique through daily class with Steps world-renowned faculty while exploring movement, choreography and repertory in weeklong workshops with eight master teachers in the annual "Steps with Contemporary Masters" series. This year's teachers for the first session included Aszure Barton, Larry Keigwin, Stephen Petronio and Kevin Wynn. Session two contemporary masters include Jacqulyn Buglisi, Donald Byrd, Elisa Monte and Sidra Bell.
Dancers can also enhance their movement expression with "Creative Tools," developed and led by master teacher and choreographer Elisa Monte and guest artists. This summer guest artists include Sidra Bell, Mark Dendy, Loni Landon, Oliver Steele, Take, Manuel Vignoulle, Nelly Von Brommell and Pavel Zustiak.
Artists share their process, and dancers and choreographers learn collaborative approaches to movement creation and articulation. Participants create compositions culminating in a Steps Studio Theater showing.
New this summer is "Performance Skills." Led by Mark Dendy and Heidi Latsky, these classes explore specific practical techniques that enhance dancers' performance skills. Using task driven motivators and personal responses, individual expression and authentic movement as a springboard for dialogue, the creative process of the performer is unearthed. Discussion and the movement generated may be included in performance.
The first Summer Study NYC session will be June 24 – July 20. The 
deadline for application is June 7. The second session will be July 22 – August 17. The deadline for application is June 28.
In total, the program offers participants: guaranteed placement in all "Steps with Contemporary Masters" series classes; guaranteed placement in "Creative Tools" with Elisa Monte and guests; guaranteed placement in "Performance Skills" classes with Mark Dendy and Heidi Latsky; a Steps Studio Theater Performance; daily technique classes from professional and adult class schedule; guidance and mentoring; seminars and/or films on dance related topics; weekly designated rehearsal space; scholarship opportunities; tickets to a dance performance at The Joyce Theater; and discounts on services and products through the "Steps Preferred Vendor Program."
Plus, a Certificate of Completion is awarded to all participants who attend their required classes (14 per week). This may be applied toward college credit.
For more information or to apply, visit www.stepsnyc.com/student-programs/summer-study-nyc.
Photo courtesy of Steps on Broadway.