Steps on Broadway holds Classes for a Cause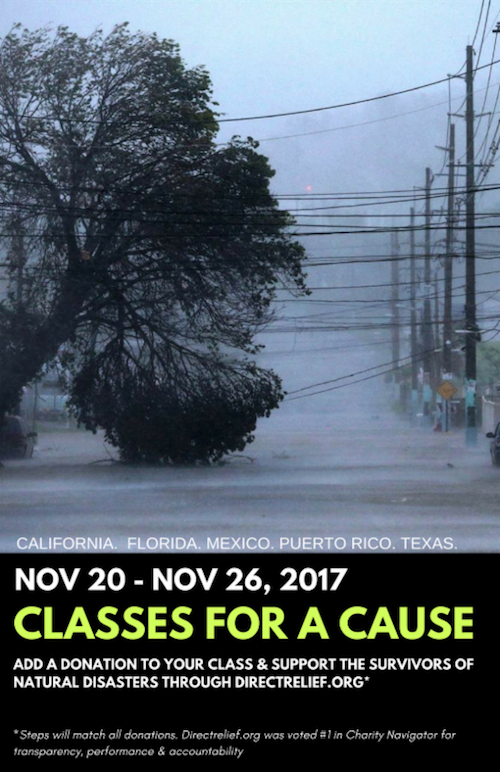 New York City's premier dance studio and training organization Steps on Broadway is raising funds for disaster relief the week of Thanksgiving. Dancers can attend Classes for a Cause and class proceeds will directly support the survivors of recent natural disasters, helping those affected by wildfires, hurricanes and flooding in California, Florida, Mexico, Puerto Rico and Texas.
Steps believes that every little bit helps so dancers who check into a class from November 20-26 can make a donation of their choice at the front desk in lieu of their typical class fee.
Whether its $1, $5, $10, $25, or more, dancers can donate and play a role in Steps' disaster relief fundraiser, in which all funds raised go towards DirectRelief.org.
Steps explains that leadership chose Direct Relief because it operates with a high level of transparency as it delivers aid and brings relief to all these recent disaster areas. The nonprofit has a #1 ranking on Charity Navigator.
If you will not be at Steps this coming week but still want to contribute, head to www.directrelief.org. You can make a donation online.
Excitingly, Steps has decided to match all donations. So be sure to come take a class this Thanksgiving week or donate online!
Visit www.stepsnyc.com/classes-for-a-cause for more information.
---