'Summer Splendors' opens in Portland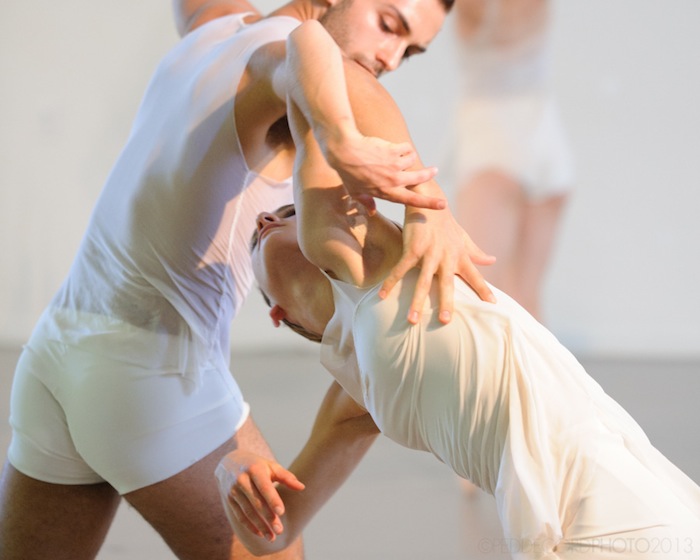 Northwest Dance Project, a Portland-based international leader in the creation and performance of contemporary dance works, will present its annual upbeat and beautiful summer shows on June 6-15. Dance enthusiasts are invited to celebrate the arrival of summer and see Northwest Dance Project perform "Summer Splendors" in its intimate Studio + Performance Center, located at 833 N. Shaver Street.
In these performances, the ensemble will revive choreographer Tracey Durbin's stunning full company work Atash and Gregory Dolbashian's luminous This is Embracing, which were both created in 2012. Rounding out the program will be two world premieres, one by Carla Mann and the other by Yin Yue.
Gregory Dolbashian, a SUNY Purchase dance graduate, has danced professionally with Patrick Corbin, Nelly van Bommel, Sylvain Emard and The Chicago Ballet. In the last few years, he has gained more recognition as a choreographer, having works performed at Jacob's Pillow Dance Festival, Joyce SoHo, Alvin Ailey Studio Theatre, Dance Place and Athenaeum Theatre. In addition to being named one of three finalists in Ballet Austin's New American Talent/Dance Competition, Dolbashian was selected as a winner of Northwest Dance Project's 2011 Pretty Creatives international choreographic competition and created the highly physical work The Great Quiet during his residency before returning in 2012 to create both Play It As It Lays on the company and This is Embracing.
Tracey Durbin, another returning choreographer, is well known as a longtime teacher in the Portland community. She has taught for many years at Oregon Ballet Theatre, Reed College, Northwest Dance Project, BodyVox, DaVinci Arts Middle School and The Portland Ballet. Still a budding choreographer, Durbin was invited to create Broken Muse for Northwest Dance Project in 2010 and later Atash in 2012.
Carla Mann is also a familiar face to the Portland community. She currently serves as Chair of the Dance Department at Reed College, where she has taught since 1995. Her world premiere for "Summer Splendors" will be her fifth creation for Northwest Dance Project. Her choreographic work investigates the dancing body as both a carrier of meaning and as a site for abstraction – she seeks those moments in movement which are both vehicles for nuanced thought and reckless excursions into the unknown.
Finally, choreographer Yin Yue will present her first commissioned work for the company after participating in Northwest Dance Project's 2013 Pretty Creatives. Founder of Yin Yue Dance Company, a New York City based contemporary dance company, she is a graduate of NYU's Tisch School of The Arts.
To see the work of these emerging choreographers and to enjoy dance up close, book tickets at nwdanceproject.org. This will be the finale to Northwest Dance Project's 10th Anniversary Season.
Photo courtesy of Northwest Dance Project.