SummerStage Dance Season announced!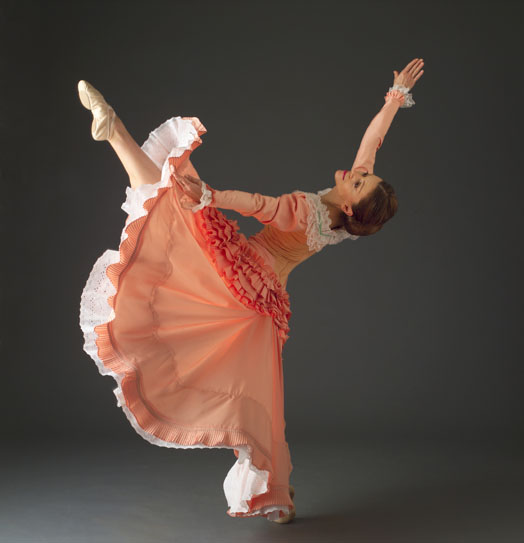 City Parks Foundation has announced the 2013 line-up for SummerStage, New York City's largest free performing arts festival featuring over 100 free music, dance, film, comedy, family and theater programs in 17 parks across all five boroughs.
This season's dance line-up promises to be as intriguing as ever with a mix of established artists and rising stars, including The Rock Steady Crew, DANCE IQUAIL!, Martha Graham Dance Company, Rennie Harris Collective Inc., Camille A. Brown & Dancers, OPUS Dance Theatre, Illstyle & Peace Productions, Forces of Nature Dance Theatre, The Francesca Harper Project, and Jamal Jackson Dance Company/Movement for the Urban Village.
Audiences can enjoy hip-hop dance legends The Rock Steady Crew and the premiere of RSC Ghetto Made on Wednesday, July 31 in Central Park as part of "This is __ Hip-Hop," a multi-disciplinary series that celebrates 40 years of hip-hop culture.
Originally founded in 1977 in the Bronx, Rock Steady Crew has become one of the most well-known and recognizable B-Boy groups in the world. As pioneers and creators of break-dancing, they have since adapted all aspects of hip-hop, from DJ's to Emcee's, and from Writers to B-Boys & B-Girls. More recently, Rock Steady Crew received a VH1 Hip-Hop Honors award, performed on ABC's Dancing With The Stars and also had CNN coverage of their 35th anniversary.
Famed modern dancers The Martha Graham Dance Company will also show works on two evenings at Central Park with a pre-show discussion panel as part of the new Forewords series, giving fans the chance to hear about the long lasting effects of Graham's influence on the dance world. Set for Tuesday and Wednesday, July 23 and 24, the Martha Graham Dance Company will bring to life a timeless and uniquely American style of dance that has influenced generations of artists.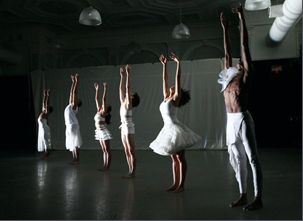 Up-and-coming artist Iquail Shaheed's DANCE IQUAIL, now celebrating its fifth anniversary, returns to SummerStage on Saturday, July 20 in Queensbridge Park to present a sizzling program of works with live music by Shaheed, Christopher Ralph and Amber Perkins. Described as "a tour de force of athleticism and passion," Shaheed's company speaks in the universal language of movement, and is committed to creating works that confront the destructive nature of racism, violence, substance abuse and poverty.
The world premiere of Speak, a work featuring choreography by Adrienne Hurd with live music by Marla Mase and Tomás Doncker, will first be presented Saturday, June 15 at Von King Park. A multi-media concert and dance piece inspired by the songs of artist Marla Mase's acclaimed album, Speak Deluxe, the work combines live music, spoken word, dance and visual imagery. Later it will be represented on Saturday, August 17 in East River Park. At this time a masterclass with music industry choreographer and fitness veteran Craig Smith will be offered as well. It is promised to be a high-energy, fun "dance fusion" class.
The Francesca Harper Project will present the day before Speak's second performance, on Friday, August 16 in East River Park. Francesca Harper blends original choreography, dance, music and film to create groundbreaking works that are category-defying. Harper, who has performed in several Broadway productions and choreographed works for the Alvin Ailey American Dance Theater, Ailey II, Tanz Graz, and her own company, fuses classical dance forms, cutting-edge text, music and film. Her work to be presented, Modo Fusion: Art Prototype, is an hour-long exploration through the world of beauty pageants.
One event promised to be a hit is "Harlem Dance Caravan", a thrilling evening showcasing the diversity and depth of today's dance landscape. Audiences will be enthralled by companies such as Forces of Nature Dance Theatre, which seamlessly meld contemporary dance, traditional West African dance, ballet, house, hip-hop and martial arts together; Camille A. Brown & Dancers, famed for its high theatricality, gutsy moves and virtuosic musicality; Illstyle & Peace Productions, a multicultural dance company that creates works rooted in hip-hop blended with an eclectic mix of performance disciplines including tap, DJing and beat boxing; and OPUS Dance Theatre, whose works present visual and emotional images of the human experience. Plus, even more artists will be announced soon!
Acclaimed Harlem performing arts institution, The Faison Firehouse has joined with SummerStage to present Harlem Dance Caravan on Friday and Saturday, August 9 and 10 at Marcus Garvey Park.
Also, not to be forgotten, Rennie Harris Collective Inc., a company well versed in urban dance styles, will perform on Friday, July 19 at Queensbridge Park.
For more information about the full SummerStage Dance Season, visit www.cityparksfoundation.org.
Photo (top): Martha Graham Dance Company. Photo courtesy of Martha Graham Dance Company. Photo (below): The Francesca Harper Project. Photo by Bill Hubert, courtesy of The Francesca Harper Project.