Sundance presents 'The Way of the Rain'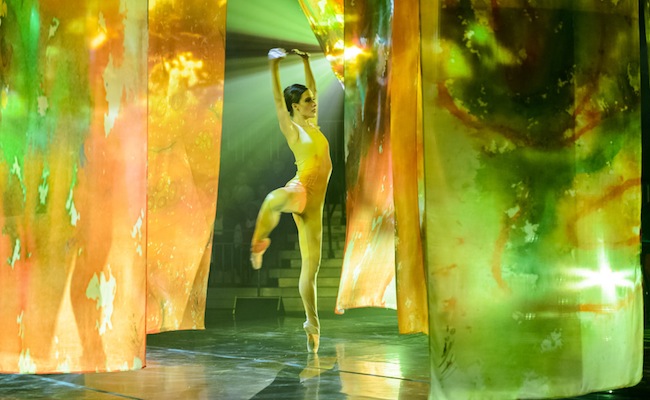 The 2015 Sundance Film Festival is currently being presented in Utah by Robert Redford's Sundance Institute. As part of this festival, a live multidisciplinary performance featuring choreography by Desmond Richardson will be presented on January 26 and 27.
Titled The Way of the Rain, this special event will invite audiences to remember their physical and spiritual connection to our planet's beauty and plight through paintings, music, dance, film, light and spoken word. Conceived by environmental-artist Sibylle Szaggars Redford, the project is inspired by the annual monsoon rains that sustain life on the fragile landscape of the high-desert plateaus of the Southwest.
A creative team of various artists and innovators explore the issue of climate change in this work, creating a piece that illustrates crucial environmental dilemmas through performance art.
Collaborators include Living Colour drummer Will Calhoun, cellist and pianist Dave Eggar, percussionist Chuck Palmer, choreographer Desmond Richardson, lighting designer Steve Cohen, sound designer Ron Saint Germain and multimedia artist F. Thomas McBee.
Unlike other festival events and film programs, these special performances will be live and feature guest appearances from Complexions Contemporary Ballet, Robert Redford, vocalist and performance artist Sussan Deyhim, singer Marc Roberge and musician Richard On.
For more information on The Way of the Rain, a 75-minute special performance happening alongside screenings of some of cinema's finest new films, visit www.sundance.org. Performances will be presented at 7:30 p.m. at The Complex, located at 536 West 100 South Street in Salt Lake City.
Photo: Complexions dancer performing in The Way of the Rain. Photo courtesy of Sundance Film Festival.