'Sundays on Broadway' back in SoHo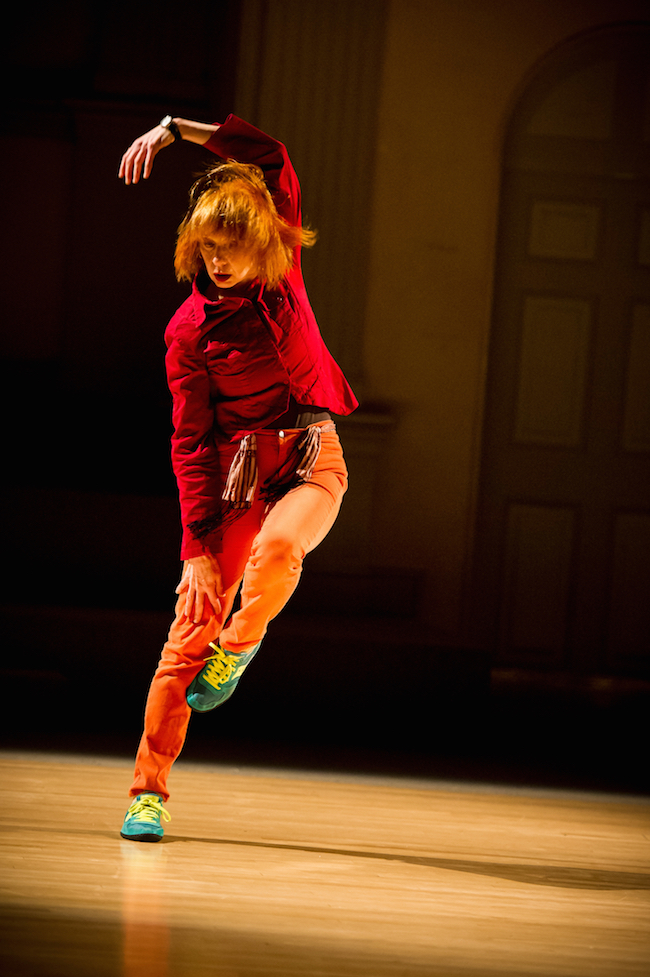 Earlier this month, Cathy Weis Projects kicked off its fall 2016 season of Sundays on Broadway, an ongoing series featuring performances, film screenings, discussions, and all manner of happenings on Sunday evenings in New York City. Running now through December 4, the series serves as a gathering place for artists to show work and share ideas with audiences in an intimate setting.
First launched in spring 2014, Sundays on Broadway is presented by choreographer and video artist Cathy Weis at her loft, WeisAcres, in a co-op building in SoHo that has been occupied by choreographers and other artists for more than 40 years. Robert Greskovic of The Wall Street Journal once wrote of Sundays on Broadway that, "While the atmosphere evokes New York in the 1970s, the artistry on view feels up to the minute."
The fall season has already featured new performances by Yvonne Meier and Julie Atlas Muz. Plus, longtime colleagues Vicky Shick and Eva Karczag (who first danced together in the Trisha Brown Dance Company in the 1980s) returned with the latest iteration of your blue is my purple.
This past weekend saw the Young Choreographers Showcase take place, offering emerging choreographers an opportunity to present in-progress works.
Up next are presentations by Seattle-based choreographer Stephanie Skura and later Weis herself, premiering a newest installation that centers on what she calls "her star performer"—The Building itself.
In addition, Julie Martin will host two evenings featuring films followed by a discussion, one on the work of Öyvind Fahlström and the other on Robert Rauschenberg.
All events begin at 6 pm and are free and open to the public. WeisAcres is located at 537 Broadway, #3, between Prince and Spring Streets. For more information about Sundays on Broadway, visit www.cathyweis.org.
Photo: Stephanie Skura. Photo by Ian Douglas.