Support Something Positive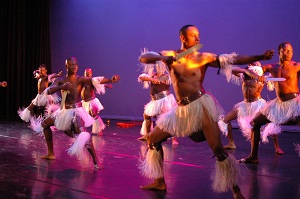 For the third consecutive year, stars are coming out to support the increasingly popular Brooklyn-based dance company, Something Positive, for a one-night concert event titled Ancestral Chant – The Celebration Continues on Saturday, June 9, at Kumble Theater for the Performing Arts (Long Island University Brooklyn Campus – Flatbush Avenue between DeKalb Avenue and Willoughby Street).
The annual concert, which kicks off Caribbean Heritage month and a major performing season for the company, honors the late cultural icons Cheryl Byron, Dr. Pearl Primus and Nina Simone. The performance will be preceded by their third annual gala reception Cocktails & Conversations.
Visit www.kumbletheater.org for tickets and more information
Photo: Something Positive in concert. Photo by Marcia Wilson/Wide Vision Photography