Susan Marshall & Company in Los Angeles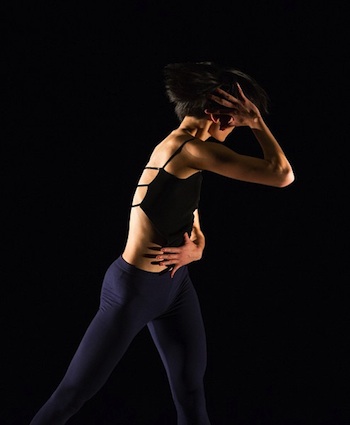 The Center for the Art of Performance at UCLA will present American choreographer Susan Marshall and her company in a one-night-only performance of Play/Pause on November 9. A Los Angeles premiere, Play/Pause will present a postmodern mash-up of dance theater and indie rock performed live by electric guitar quartet Dither.
Cut across a soundtrack of rock guitar riffs and popular dance vocabulary, Play/Pause is the ultimate partnership, with postmodern dance-theater meeting indie rock on both real and virtual stages.
This evening-length dance work for six is set to an original commissioned score by Pulitzer Prize-winning composer David Lang and performed live by members of the groundbreaking quartet Dither.
In this work, Marshall ignores the distinction between high art and pop culture and embraces the collisions between them. She builds on the vocabulary of popular video dance by introducing complex structures and unfamiliar contexts, creating a world in which movement, touch and breath speak as loudly as the hyper-real and the larger-than-life.
The stage work builds on themes developed in original online video dances and takes them in unexpected directions. The audience will arrive at the performance with a familiarity of the online video and an expectation that influences and deepens their experience.
Since 1985, Susan Marshall has created more than 40 dances for her company, as well as works for the Lyon Opera Ballet, Frankfurt Ballet and Mikhail Baryshnikov. The company has been featured at Jacob's Pillow Dance Festival, the Edinburgh International Festival, Spoleto Festival and Vienna Tanz, and has performed nationally at the Brooklyn Academy of Music, Lincoln Center and Krannert Center for the Arts, among many others.
For more information or to reserve tickets to Susan Marshall & Company's Los Angeles performance, visit http://cap.ucla.edu.
Photo: Susan Marshall's Play/Pause will be presented at Royce Hall on Saturday, November 9 at 8 p.m. Photo by Rosalie O' Connor.