Syncopated Ladies to perform in D.C.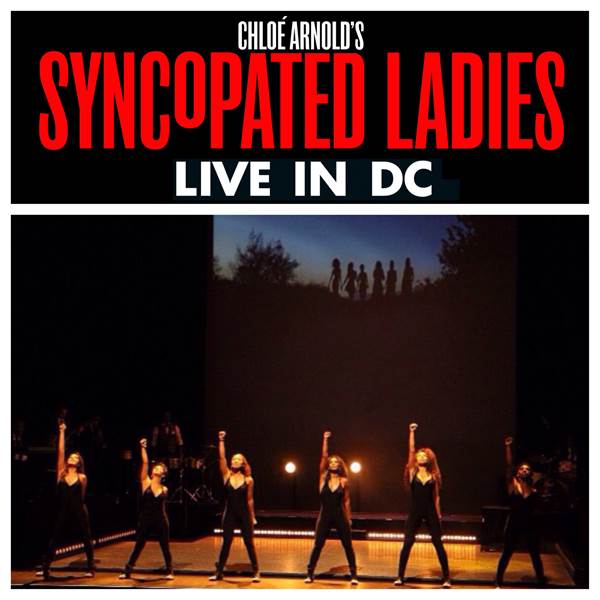 Straight from a sold-out concert in New York City, winning Fox's So You Think You Can Dance crew battle, and producing viral videos (like "A Tap Salute to Beyoncé"), Syncopated Ladies is headed to the nation's capital for a one-night-only concert.
Chloe and Maud Productions, also the producers of the D.C. Tap Festival, invite dance fans and rhythm enthusiasts to celebrate the holidays with "Chloe Arnold's Syncopated Ladies: Live in D.C." on Friday, December 19 at The Howard Theatre.
Syncopated Ladies features critically acclaimed D.C. native tap dancer and choreographer Chloe Arnold along with world-renowned female tap dancers Maud Arnold (Duke Ellington Alumna), Sarah Reich, Anissa Lee, Pamela Yasutake and Melissa Tannus. The dance crew was created by Chloe Arnold, who was discovered at an early age in D.C. by legendary choreographer Debbie Allen. Chloe has since gone on to perform on stages around the globe (in 27 countries and over 35 states), worked with celebrated artists including Beyoncé, and appeared on national TV shows like Dancing with the Stars, America's Got Talent and Boardwalk Empire.
"Chloe Arnold's Syncopated Ladies: Live in D.C." showcases "tap's leading ladies", bringing the audience an electrifying and inspiring concert experience, where fierce footwork meets a cutting edge, feminine style. The concert is directed by Ted Louis Levy, an Emmy Award winner and Tony Award and Drama Desk nominee. Joining him is Musical Director/Percussionist Choclatt Jared from the original Broadway cast of Bring In 'Da Noise, Bring In 'Da Funk and who has also worked with celebrated artists Aretha Franklin, Carlos Santana, Alicia Keys, Lauryn Hill and more.
Syncopated Ladies creates a platform for women to have a strong and impacting voice in the art form of tap dance. The crew's viral video hit "A Tap Salute to Beyoncé" was shared by Beyoncé herself, who said "they killed it." This led them to their appearance on Season 11 of Fox's So You Think You Can Dance as the winner of the dance crew battle. Most recently they had a sold-out concert, "Syncopated Ladies: Live in NYC" as part of the CUNY Dance Initiative at the Gerald W. Lynch Theater.
The Howard Theatre is located at 620 T Street NW in D.C. Tickets start at $25 and are on sale now on ticketmaster.com. For more information on the crew's upcoming D.C. performance, visit www.syncopatedladies.com.