SYTYCD announces Season 14 Tour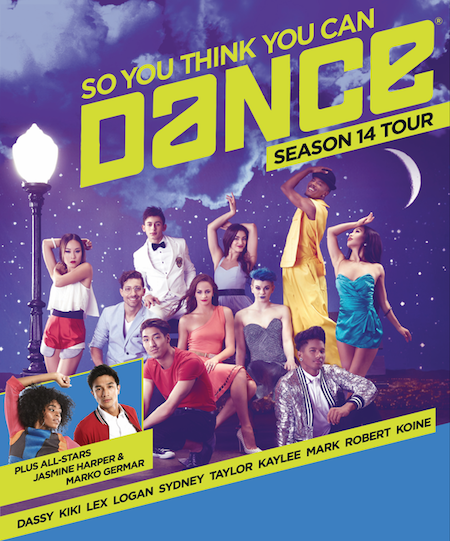 Fox's So You Think You Can Dance (SYTYCD) recently announced that it will be launching a national tour this fall. Now fans of the enduring dance competition show can see their favorite Season 14 dancers in person.
The Top 10 Finalists of Season 14 will perform live on tour in 34 cities. The all-new tour features finalists Dassy, Kaylee, Kiki, Koine, Lex, Logan, Mark, Robert, Sydney and Taylor plus All-Stars Jasmine Harper and Marko Germar.
The dance tour promises to be high-energy and fun. It will highlight the favorite numbers from Season 14 plus new surprises.
It will kick off on October 5 in Chicago and will conclude November 19 in Santa Rosa, CA.
Tickets went on sale to the public on Friday, August 25. Visit www.fox.com/so-you-think-you-can-dance to see the full tour schedule.
Image courtesy of Fox.