SYTYCD Season 12 announces auditions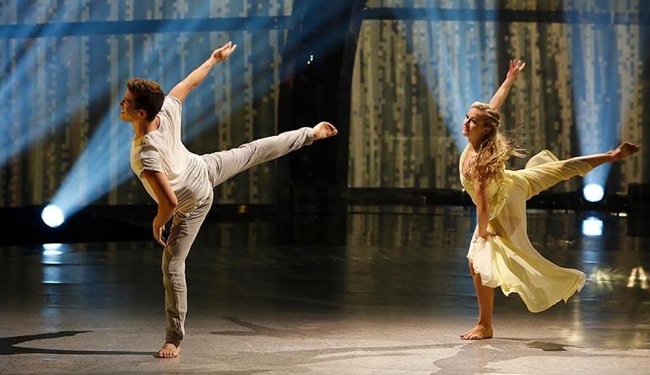 So You Think You Can Dance's newest season features an intensified competition between dancers from the stage and the street. Now the show has announced plans to head out to five cities, including New York, Dallas, Detroit, Memphis and Los Angeles, to host auditions in 2015.
For the audition tour, hopefuls will have the opportunity to show they have what it takes to be "America's Favorite Dancer" when tryouts start bright and early at 8 a.m. on Saturday, January 24 at the Manhattan Center's Grand Ballroom and Hammerstein Ballroom in New York.
Auditions will then head to the Lone Star State's Southern Methodist University McFarlin Memorial Auditorium for Valentine's Day before going north to Detroit, Michigan on Sunday, February 22.
For the first time in many years, the audition tour will not come to Atlanta, but rather to the Orpheum Theatre in Memphis, Tennessee on Sunday, March 8. The tour will wrap up in sunny Los Angeles, California on Sunday, March 15. Check www.fox.com/dance for official rules and additional details.
As advised by SYTYCD, auditioners traveling to cities for the open calls should make arrangements to stay for at least two days following their initial audition (three days for Memphis) in the event of a callback.
Dancers must be 18-30 years of age and either must be U.S. citizens, legal permanent residents of the U.S. or possess current legal Employment Authorization Cards enabling them to seek employment freely in the U.S.
Throughout the auditions, the dancers who advance will be placed into two teams – the Stage dancers, featuring those trained in styles such as contemporary, ballet, jazz or tap, and the Street dancers, hopefuls skilled in hip-hop, animation or breaking. As the auditions continue, the judges, along with each team's All-Star Mentor, will eliminate dancers until only the Top 20 – 10 Street Dancers and 10 Stage Dancers –remain.
When the competition goes "live," the Top 20 will be challenged weekly to perform a variety of styles, working with world-renowned choreographers. One dancer from each genre will be eliminated each week leading up to the Season Finale. Who will win… a dancer from the stage or the street? Find out when the show returns in summer 2015.
Photo: Jessica Richens and Casey Askew perform a contemporary routine choreographed by Travis Wall for So You Think You Can Dance Season 11. Photo courtesy of FOX.