SYTYCD Season 13 kicks off with LA auditions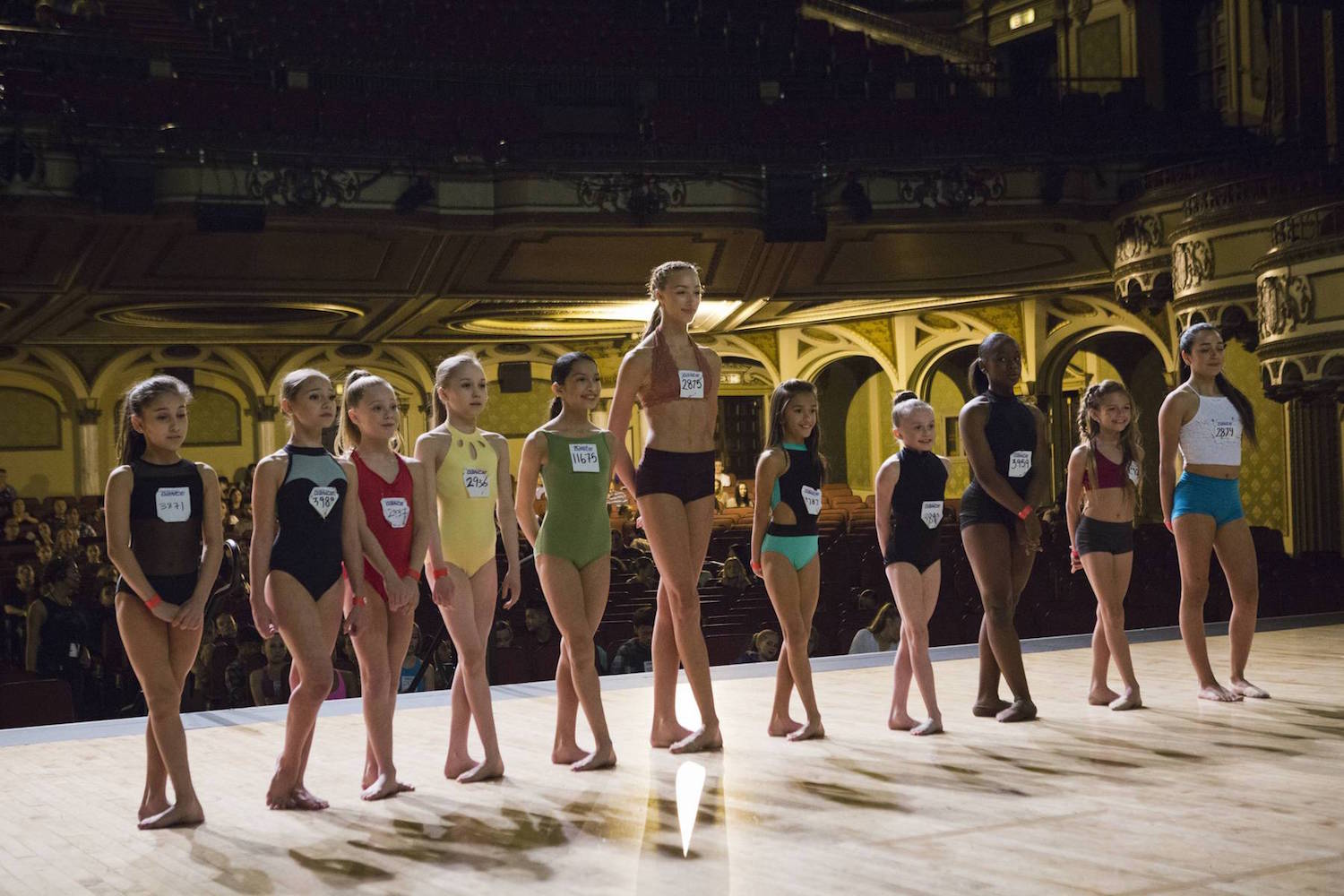 Dance television show So You Think You Can Dance blew audiences away with its new "next generation" model for the 13th season. With contestants ranging in age from 8 to 13, the hit show premiered Monday night, May 30, 2016 at 8 pm on FOX.
This season is (understandably) formatted a bit differently from previous seasons. Instead of earning a ticket to Las Vegas, the young dancers are given tickets to what the show is calling "The Dance Academy." Once at The Dance Academy, the show will be a bit like the show The Voice, where 10 SYTYCD All-Stars choose dancers to be a part of their "team", and mentor them throughout the season.
Episode 1 of Season 13 began with an adorable social media-influenced intro featuring new judge Maddie Ziegler joining Paula Abdul, Jason Derulo and Nigel Lythgoe. First stop on Season 13's train was Los Angeles, California, where the talent and competition was fierce.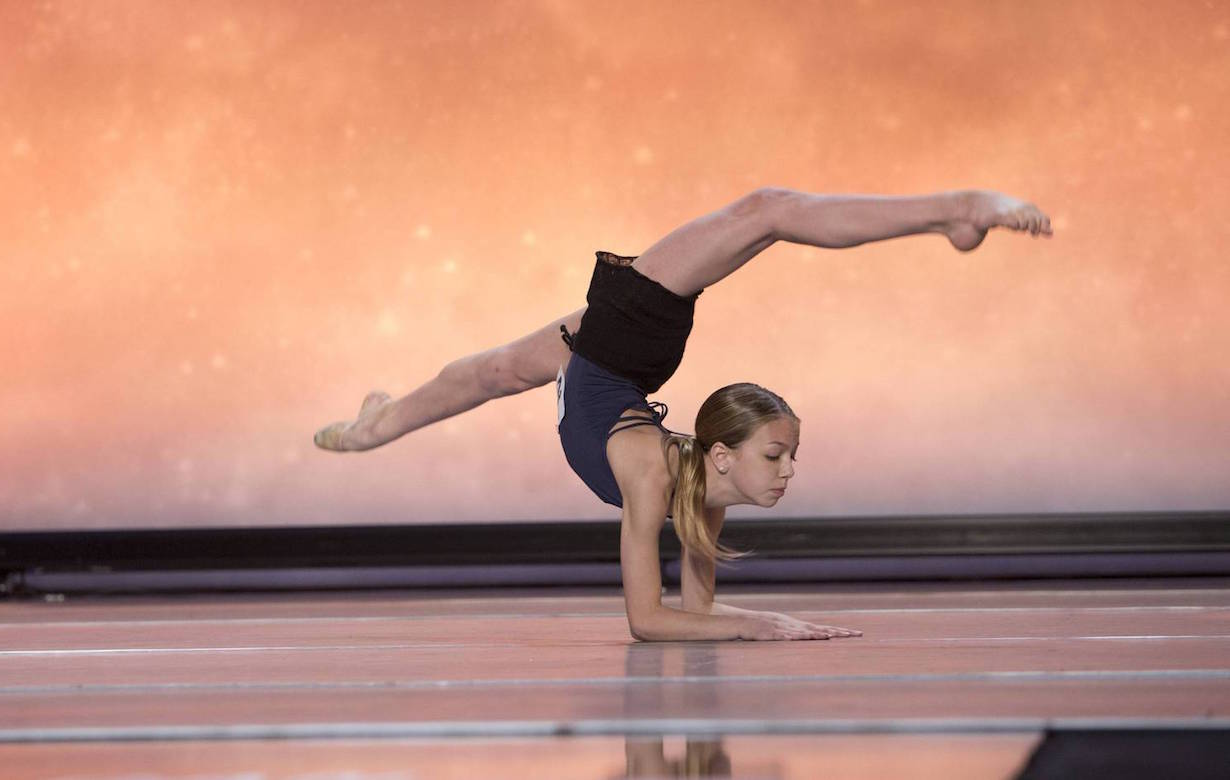 Merrick, age 10, was the first youngster we saw audition. He is obsessed with robots, and brought one of the coolest animation hip-hop solos to the SYTYCD stage. On top of his amazingly articulate isolations, and the fact that he only started dancing two years ago, Merrick wowed with his awesome facial expressions and sincere demeanor, earning himself a ticket to The Dance Academy.
Up next was pointe soloist Avery Gay, 11, who is no stranger to the competition stage. She's competed at Youth American Grand Prix and was recently featured on the NBC show Little Big Shots. Before giving her a ticket to The Dance Academy, Lythgoe stated, "You, my lady, have a big career in front of you."
Kida, a young hip-hop dancer, had a touching story. Kida shared his story of how his father passed away in 2014 from the flu. Surrounded by other family members, Kida took the stage dancing an impressive routine. Derulo mentioned, "Your musicality is so beyond your years."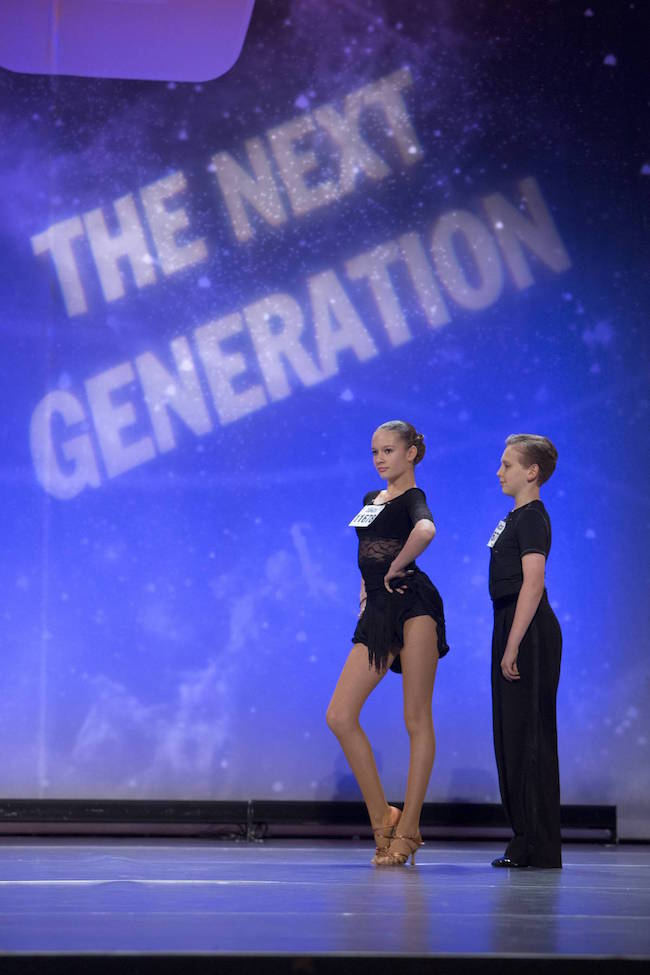 After a montage of "no's", the show moved on to 10-year-old Lev. This multi-cultural ballroom dancer shined on stage with too-young-to-audition partner Sophia. After Lev, a few more ballroom dancers joined him in moving on to The Dance Academy phase.
Next we saw 13-year-old Ava, a 5'10" contemporary dancer that wowed the judges with her beautiful, elongated and passionate performance and story. After Ava received a "yes" to The Dance Academy, Sophia, Sage and Jordan were three "yes's" from the judges in the contemporary category. Lythgoe commented, "Oh, she's got great ankles, hasn't she," during Ava's rhythmic tap routine set to a nice jazz song, and she was sent to the next level.
The show ended with an inspiring story of determination. After ballroom dancers Stella and Geramy were less than in sync, and the judges said "no" to both dancers, young Stella asked to perform one more routine, just 20 seconds, to show that they can do better. After performing a different, more intense routine, the judges said "yes" to both dancers to enter The Dance Academy.
With wonderful snippets of interviews from show host Cat Deeley with the next generation dancers and inspiring dancing from dancers this young, the new season was set up to be one of the best yet. Next week, the train rolls in to Chicago, Illinois, where I'm sure we'll see some more incredibly talented and candid young people.
By Allison Gupton of Dance Informa.
Photos: Contestants at the Los Angeles auditions for SYTYCD Season 13. Photos by Adam Rose, courtesy of Fox Broadcasting Co.