SYTYCD Season 13: Top 4 compete for title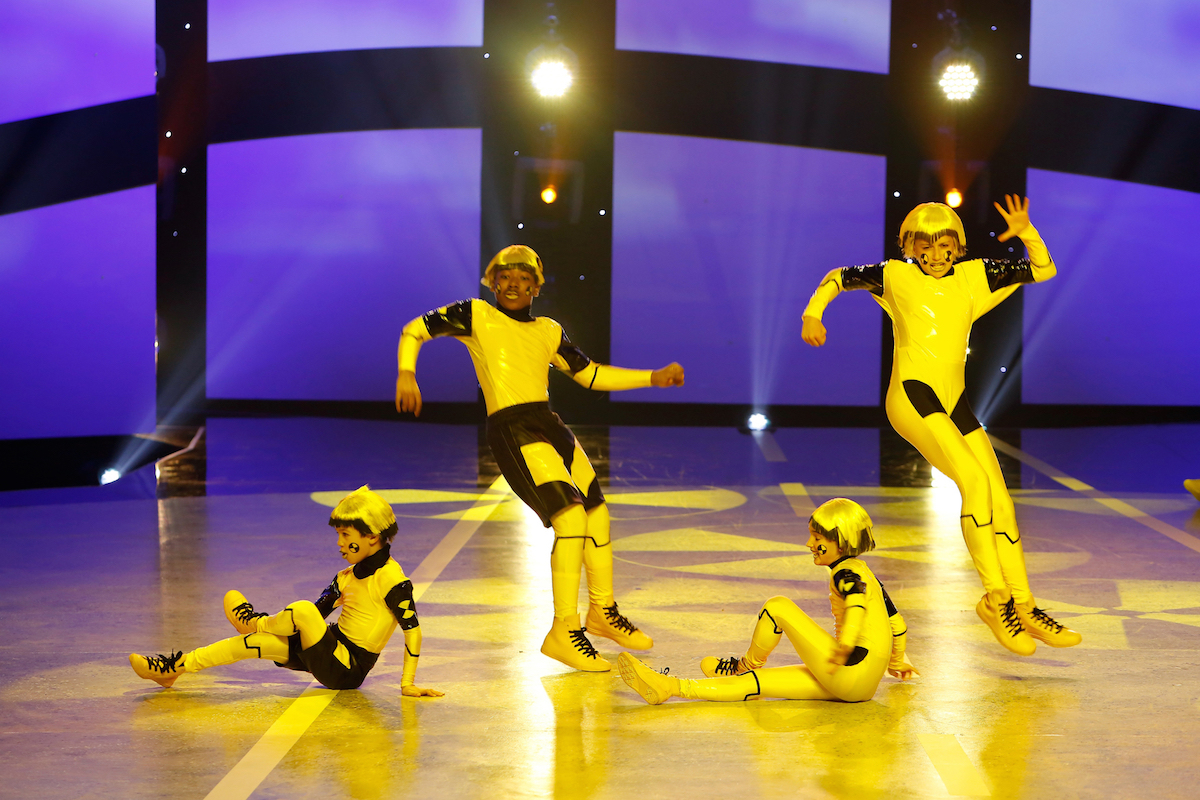 The final performance episode of So You Think You Can Dance Season 13 premiered on Monday, September 5, 2016 on Fox. To kick off the 12th episode of this season, the All-Stars and remaining Top 4 "Next Generation" contestants performed an orchestra/composer-inspired piece choreographed by Travis Wall. Viewers were then introduced to the Top 4 – Emma Hellenkamp, J.T. Church, Kida Burns and Tate McRae– the old-fashioned way, with each dancer coming out and doing a few moves while host Cat Deeley announced their names.
After introducing the judges, Cat explained that the Top 4 would be performing their favorite routines from the season, dancing out of their normal styles with different All-Stars, and performing with each other. We then watched the Top 4 in rehearsals with Tabitha and Napoleon for a Broadway routine. The dancers were crash test dummies, and the dance was symbolic of all the hardships they put their bodies through this season. Honestly, the dance was a bit underwhelming and lacked depth (especially for the performance finale), which was quite surprising for a NappyTabs routine.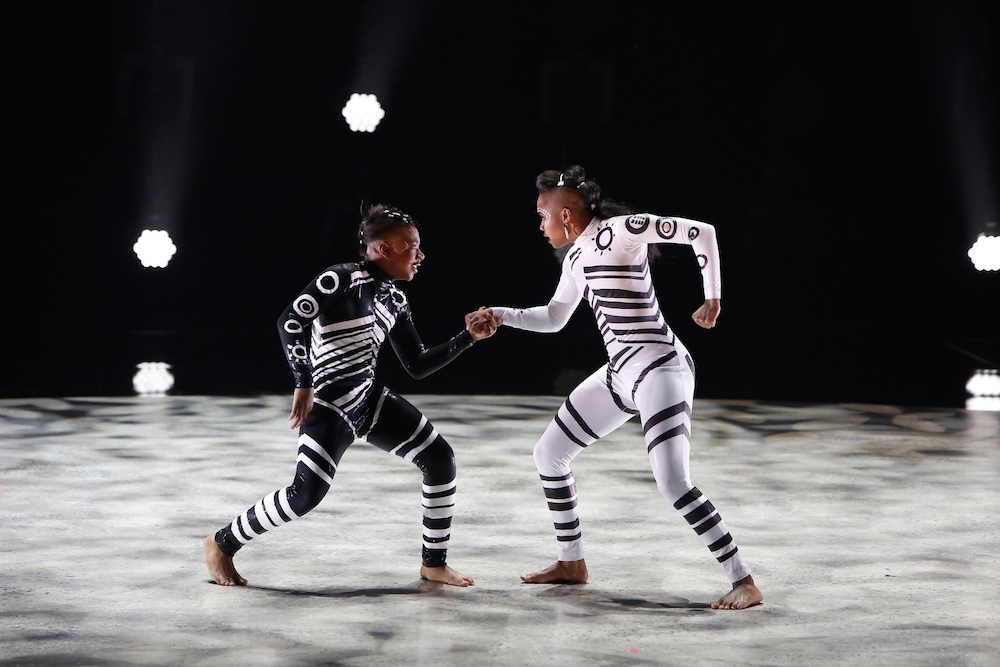 After the break, we saw Kida in rehearsals with All-Star Sasha Mallory and the choreographer of their African Jazz number, Sean Cheesman. The routine was full of staccato movement mixed with smooth and cool moments. Judge Paula Abdul said, "That was not an easy routine, and you executed it beautifully."
Emma took the dance floor next after we saw a clip of her family and All-Star Gaby Diaz telling us how proud they are of her. Her solo was full of great rhythms, as always, and her smile never faded.
We then saw Tate in rehearsals with All-Star Jonathan Perez and ballroom choreographer Stephanie Stevenson. The two performed a sassy salsa number to "Robi-Rob's Boriqua Anthem" that was full of fun and crazy lifts. The judges gave the pair a standing ovation and thought Tate broke out of her shell really well. Judge Jason Derulo said, "I don't even know if I can call you Tate because I don't recognized you." Executive Producer and Judge Nigel Lythgoe said, "You're one of the most versatile dancers we've ever had on this series…that was so mature beyond your years." He said he could see her dancing professionally on Dancing With the Stars in a couple years.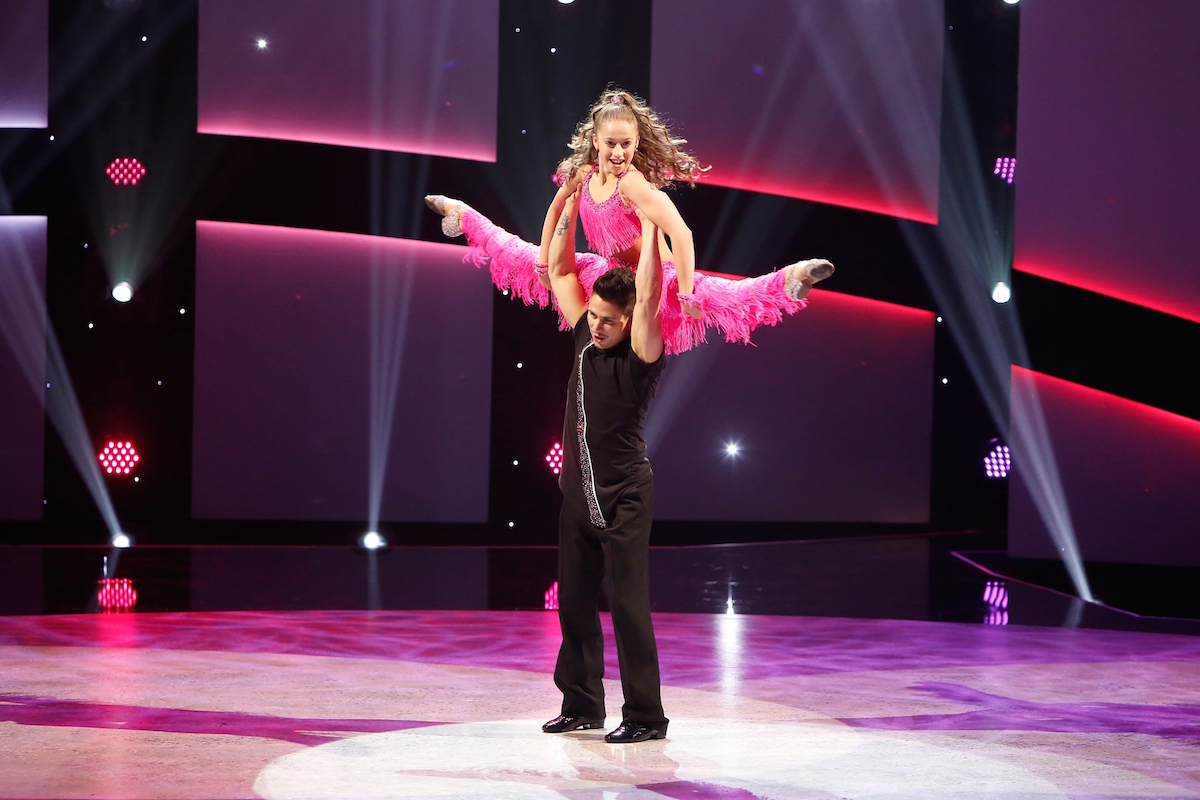 Before J.T. performed his solo, we heard from his mom and his All-Star Robert Roldan. His solo was mature, focused and very different for him, but great to see.
Next, "Next Gen" dancer Emma paired up with All-Star Jenna Johnson in a contemporary routine to "How Long Will I Love You" by choreographer Jaci Royal. The piece was about adoption and was emotional. The two performed the routine beautifully and made a lovely connection with each other. Teen judge Maddie Ziegler said, "It was nice to see Jenna bring something different out of you and really go to that place."
Viewers then saw a message from All-Star Kathryn McCormick and Tate's mom before her final contemporary solo. Her solo was a bit more edgy than usual, and she was pretty flawless, as per usual.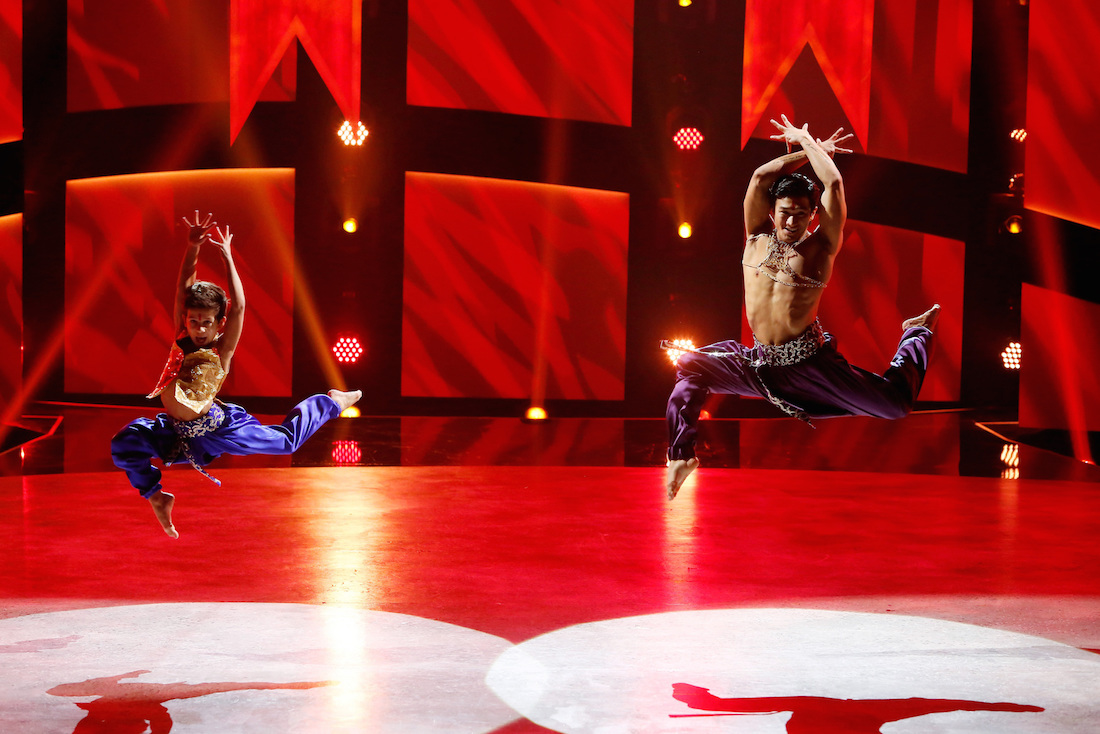 J.T. was up next, being paired here with All-Star Marko Germar for a Bollywood routine choreographed by Nakul Dev Mahajan. The story was about Marko becoming the new king and J.T. the new prince. The dance was full of high intensity movement and seemed very tiring. The judges thought J.T. handled the choreography very well and Nigel commented, "You just went from super cute to super great." Paula threw her hat to the stage and said, "My hat's off to you tonight." (Also, Marko shirtless gets my vote!)
We then heard from All-Star Fik-Shun and Kida's mom about his journey, and how his father is looking down on him and smiling. His solo was full of isolations and was more mature than goofy…a good look on him.
Following the commercial break, the show moved on to the Top 4 dancers' favorite duets from the season. Tate was up first. We watched a clip of Tate's journey and her thoughts from the season. Her favorite routine from the season was "She Used to be Mine" by Travis Wall. Kathryn and Tate performed the dance, and they made me cry…again. Maddie said, "Tate, coming in when you were first selected to be with Kathryn, I didn't know it was possible for you to grow as a dancer because you were already so beautiful, but tonight you showed how much you deserve to be here." Jason added, "The sky is the limit for you."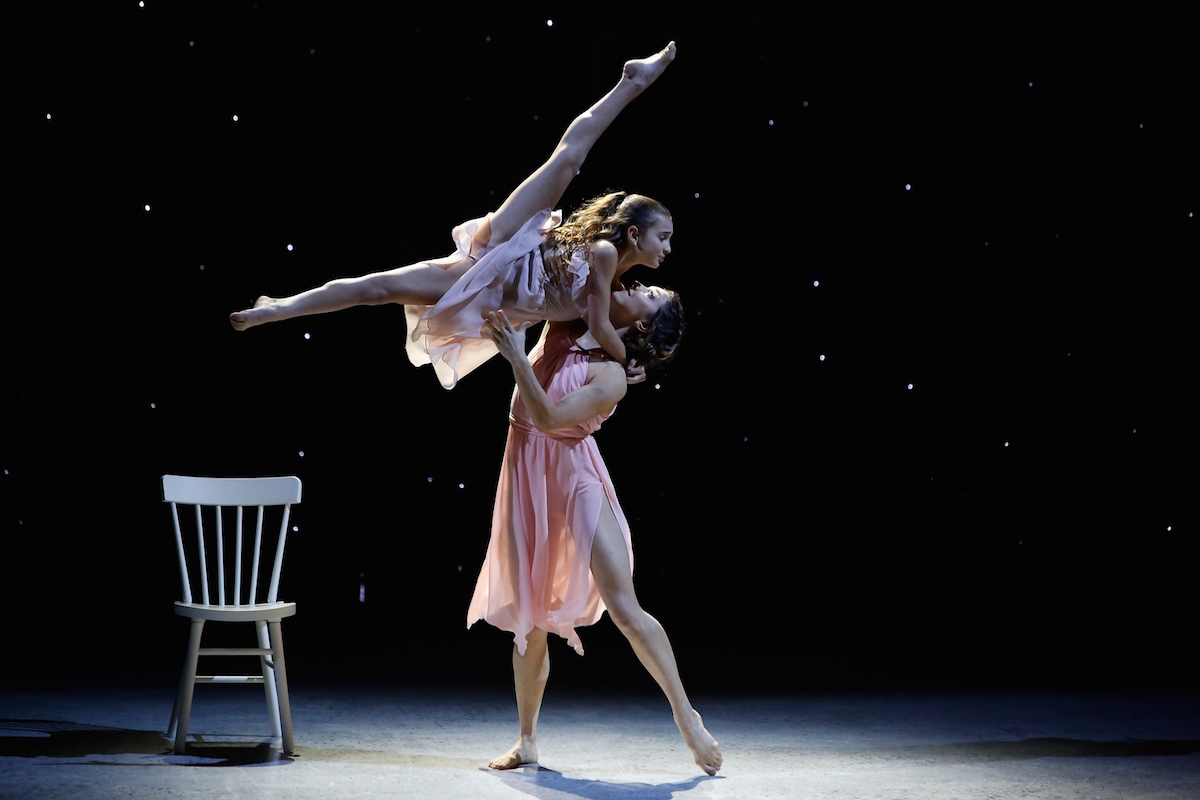 The All-Stars then performed a spectacular piece with a cool prop/set piece that morphed and changed from a cube to a house-type shape. Mandy Korpinen and Elizabeth Petrin choreographed the routine to "Feathery (Bonus Track)."
The second Top 4 dancer to perform his favorite duet was Kida. We watched his journey throughout the season and then him and Fik-Shun performed "Winning", which was choreographed by Christopher Scott for the first stage episode. Kida looked so much more mature dynamically and the judges agreed. Jason loved the dance so much that he jumped up on the judges' table and did a hip move. Paula said, "You just supplied so much electricity on that stage to power the dreams of millions of kids who wish they could do exactly what you just did."
J.T. was the third Next Gen dancer to perform his favorite duet, which was "The Mirror" by Travis Wall. After watching J.T.'s journey through the competition, Robert and J.T. performed the beautiful number. J.T. seemed much more mature this time around, and pointed his feet throughout the whole piece. Paula said, "If I could catch a star and hold it in my hand for every single time you've made me smile, I'd have the entire universe in the palm of my hands…you are magical."
The fourth and final dancer of the Top 4 to perform her favorite routine was Emma. After her chat about her journey throughout the season, we watched Gaby and Emma perform "Walk Like an Egyptian", choreographed by Anthony Morigerato. I thought Emma looked so very comfortable, and did better this time around. Nigel said, "You have represented tap so well, my darling. Congratulations." Jason said, "You've had to dance next to the winner of So You Think You Can Dance week after week…and you've held your own every week."
To end the show, Cat gave a recap of the episode's performances and reminded us that the votes from last week's episode will be added to this week's votes. Viewers will find out which dancer will win the season in next week's finale, premiering Monday, September 12, 2016 on Fox.
To read the last SYTYCD recap about the eleventh episode, click here.
By Allison Gupton of Dance Informa.
Photos: ©2016 FOX Broadcasting Co. Credit: Adam Rose.