SYTYCD Season 14 Winner Revealed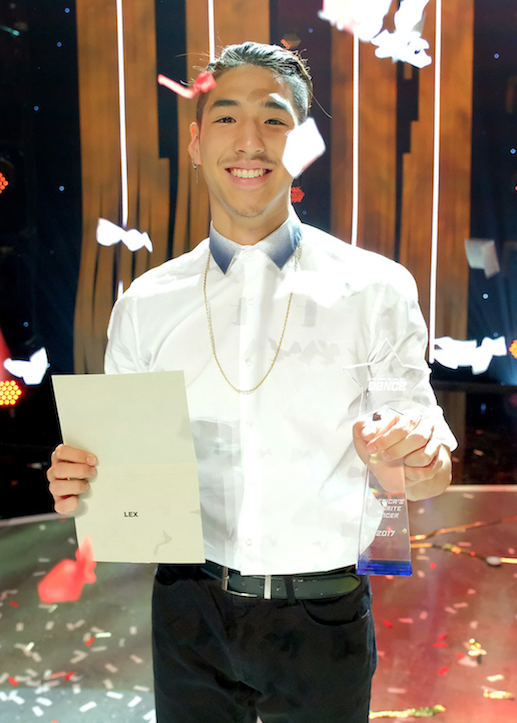 So You Think You Can Dance Season 14 concluded last night. The finale revealed that America's new favorite dancer is… Lex Ishimoto! In case you haven't been watching, he was one of the Top 4 contestants, along with competitors Taylor Sieve, Kiki Nyemchek and Koine Iwasaki.
Even before this launch to fame on national television, Lex Ishimoto was already well known in the dance community for his impressively diverse skillset and seamless artistry. In addition to this hip-hop–trained dancer previously touring as part of the Billy Elliot national tour, he also lit up stages across the country as a member of Shaping Sound. He was basically known for being able to do it all, so it was no surprise that he was an instant hit on SYTYCD this summer.
Wrapping up a 15-episode season that included many memorable routines and millions of votes from viewers, this finale had many highlights of its own – especially the new Mia Michaels ensemble piece.
Lex's fellow Japanese-American competitor Koine claimed the runner-up spot, with Taylor (who is actually Lex's girlfriend) coming in third and Kiki coming in fourth.
Watch the entire finale now at www.fox.com/so-you-think-you-can-dance.
This fall, see the Top 10 Finalists for Season 14 perform in a city near you. The SYTYCD Season 14 Tour launches October 5 in Chicago and will visit more than 30 cites by November 19. SYTYCD All-Stars Jasmine Harper and Marko Germar will perform on tour as well.
Photo: Lex Ishimoto wins SYTYCD Season 14. Photo by Adam Rose, ©2017 FOX Broadcasting Co.