Taiko meets Bollywood in Hollywood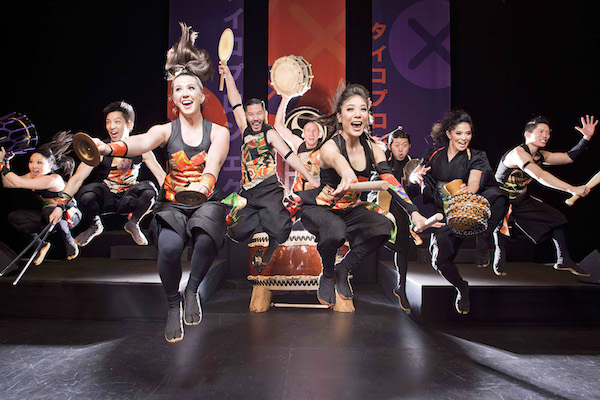 Japanese taiko meets Bollywood! TAIKOPROJECT returns to the Ford Theatres in Hollywood, California on Saturday, June 23 at 8 p.m. with its thrilling and joyous blend of percussion and choreography, joined by special guest Blue13 Dance Company for a delightful collaboration of powerful drumming and contemporary Indian dance.
"This is a first-time public presentation of our collaborative work," said TAIKOPROJECT Executive Director Bryan Yamami. "It's going to be a wildly unique, creative and energetic evening the likes of which no one has seen before."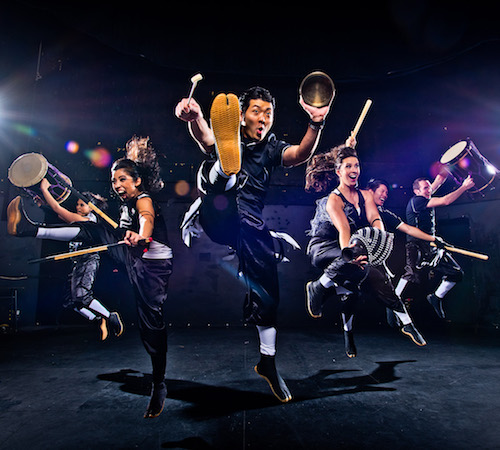 The evening will open with new and favorite taiko songs performed by TAIKOPROJECT and Kitsune Taiko, a youth performing group recently featured on Nickelodeon's "That's Me" media campaign. TAIKOPROJECT has been dazzling audiences since it's founding in 2000, performing alongside musical superstars such as Stevie Wonder, Alicia Keys, Usher, Kanye West and John Legend. The group has performed on The Academy Awards, at The Grammys, on NBC's The Voice, Syfy's Face/Off and X-Factor, and was featured in rock band Thirty Seconds to Mars' epic "Up in the Air" music video, appearing with the band on Conan, on Jimmy Kimmel Live and at the iHeartRadio Music Festival. It has been featured in The Los Angeles Times and by KCBS-TV, KTLA-TV and radio station KCRW. At the Ford, the group will blend its singular drumming style with movement, dance, bamboo flute (shinobue), marimba and voice.
After intermission TAIKOPROJECT will collaborate with guest artist Blue13 Dance Company to create an exhilarating, fun and inspiring mix of percussion and Indian dance. Blue13's highly energetic and theatrical style draws from ballet, jazz, tap, modern, hip-hop, Bhangra, Kathak and Bollywood. A first-generation South Asian American, Artistic Director Achinta S. McDaniel pulls precision, humor and deep emotion from her ensemble to create work as rebellious and unconventional as its architect. Storytelling through dance is central to the company, as is a continual exploration of technique with its diverse cast of dancers. The work is moody, rhythmic and charged, presenting the audience with an intelligent experience of performance that turns the cultural stereotype of Indian dance on its head.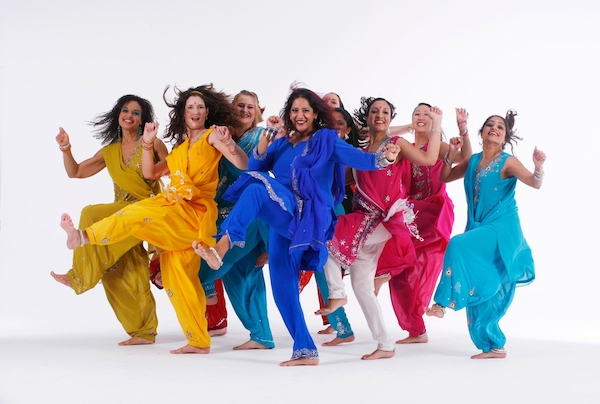 Rhythmic Relations 2018 is part of the Ford Theatres' 2018 Season, an eclectic series of music, dance, theater, film and family events that represent the diversity of the region. Ford programs nurture artists, arts organizations and audiences through initiatives designed to encourage participation in the arts.
Rhythmic Relations 2018 takes place on Saturday, June 23 at 8 p.m. Ticket prices range from $25–$50, reserved seating. Tickets are available at www.FordTheatres.org. There are discounts for students, children and groups of 10 or more.
Photos (top, left): TAIKO PROJECT. Photos by Rob Hammer. Photo (right): Blue13 Dance Company.