Tanz Farm Season III continues in Atlanta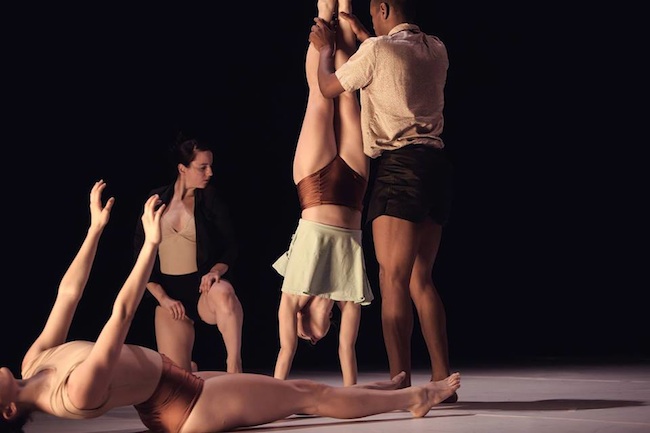 Organized by glo and The Goat Farm Arts Center, Season III of "Tanz Farm: A Performance Anthology" continues next month in Atlanta. Following a standing room-only run of the opening series cloth – a world premiere by Robert Spano, Lauri Stallings, glo and Micah and Whitney Stansell – Tanz Farm resumes December 2 and runs thru May 24, 2015, with a remarkable roster of artists presenting new environments and languages in contemporary performance.
Series 2 of Season III, titled mouth to mouth, begins Tuesday, December 2 and is shaped around Los Angeles-based choreographer Danielle Agami and her rising Ate9 Dance Company. Showcasing Agami's beautifully and disarmingly crafted flow of ensemble work, mouth to mouth first made its premiere in L.A. in April 2014. The full-evening work for eight dancers will open in the 116-year old factory space of Goodson Yard on Thursday, December 11 for three performances and four free and public events.
New York-based choreographer Malcom Low and Atlanta dancer and choreographer Erik Thurmond will share an evening of premieres in March 2015 for Series 3, titled in the thrust towards the future…I want to leave something of use. An alum of Bill T. Jones/Arnie Zane Dance Company, Ballet Jazz de Montreal and Crystal Pite's Kidd Pivot, Low recently created works for Ailey II and Judson Church, and is the 2014 Resident Artist of Queens College. Low's in the thrust…is a multidisciplinary work inspired by the Great Migration of African Americans in America from 1916 to 1970, and brings together post-modern and neoclassical African American dancers through the use of movement, text, video and an original score. Thurmond is a young artist working with a special sense of duration and situation. His works have been produced by Dance Truck and Wonderroot. For Tanz Farm, Thurmond will create a world premiere.
Tanz Farm closes Season III with Ship of Fools and the important return of Israeli dancemakers Niv Sheinfeld and Oren Laor. In 2013, the award-winning duo shared with Atlanta a most memorable performance in Two Room Apartment. Crafted as a stage event mixing movement, text and poetry, Ship of Fools deploys humor and harmless games turned cruel to remind us there is a big world outside of the theatre. Created in 2011 for the Israeli Festival, Tanz Farm will be the U.S. premiere of this bold, groundbreaking work, to be presented May 21, 2015.
For more information on Tanz Farm Season III, visit www.tanzfarm.com.
Photo: Ate9 Dance Company in performance. Photo courtesy of Tanz Farm.