Tap dancer Andrew Nemr performs solo show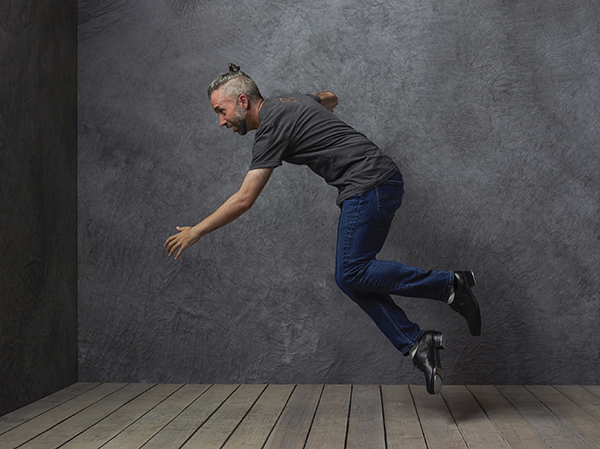 The BMCC Tribeca Performing Arts Center, the longest operating performance venue in lower Manhattan, will present tap virtuoso Andrew Nemr's solo performance Rising to the Tap this Friday, December 15 and Saturday, December 16 at 7:30 p.m.
An original dance concert mixed with autobiographical solo storytelling, Rising to the Tap will see Nemr candidly reveal his unique American journey. With musically explosive footwork, he will share episodes from his immigrant history — his family's departure from Lebanon in 1976, adapting to life in New Jersey, his eventual mentorship under legends Savion Glover and Gregory Hines— and his struggles with loneliness, bullying and cultural identity.
As he develops into an accomplished and skilled hoofer, Nemr will encounter painful divisions in the world along racial, generational and aesthetic lines. He must make a difficult choice to stay or leave.
Described as "a masterly tapper" by The New York Times, Nemr is considered one of the most diverse tap dance artists today. His residency at BMCC Tribeca PAC is part of the CUNY Dance Initiative.
Tickets are $30 for seniors and $20 for students. They're available online at www.tribecapac.org, at the door and by phone at 212-220-1460.
Photo: Andrew Nemr. Photo by Bret Harman.
---