Tap master Miriam Nelson passes at age 98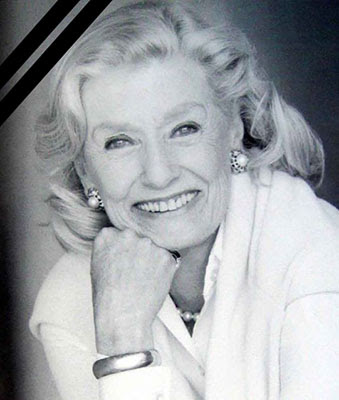 Miriam Nelson, a renowned tap performer, choreographer and educator, passed away on August 12 in California, with her son Chris at her side. A Celebration Of Life Memorial is planned towards the date of her 99th birthday, which is September 21.
Born in 1919, Nelson began dance studies in her native Chicago. When her family moved to New York, she studied tap at age 14 with Ernest Carlos. In a borrowed pair of toe shoes, Nelson auditioned for Billy Rose's Casa Mañana but instead made her professional debut with Troy and Schnectady. She eventually played Casa Mañana and next, the Mayfair Club in Boston.
After making her Broadway debut in 1938 in Sing Out the News, she went on to appear in Yokel Boy and Very Warm For May (1939), Higher and Higher and Panama Hattie (1940) and Let's Face It (1941), working with choreographers Robert Alton, Billy Daniel and Charles Walters and often being selected to be line-captain.
When her husband Gene Nelson joined the Signal Corps, she went to Hollywood, where she signed an acting-dancing contract with Paramount. Nelson was featured in Double Indemnity and Here Come the Waves (1944), Duffy's Tavern and Incendiary Blonde (1945) and Naughty Nanette (a 1946 short). At Columbia she was in Cover Girl (1944) and The Jolson Story (1946).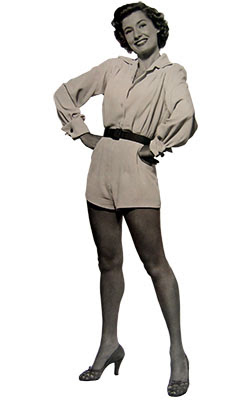 Nelson began choreographing while assisting Paramount Dance Director Danny Dare. When her husband was signed by Warner Bros. to star in a series of musical films, she co-created many of his solo routines and coached Doris Day and his other female costars.
Later divorced from Nelson, she continued as one of Hollywood's busiest TV and film choreographers. With her tap expertise, she specialized in staging party sequences. She was one of the pioneers of the arena show staging with Disney on Parade in 1969.
As one of the founders of SHARE, she staged and produced their annual fundraising Boomtown shows for decades and, as a member of the Professional Dancer's Society (PDS) Board of Directors, she also co-produced and staged their annual tributes to dancers and choreographers.
Widowed after her second husband, producer Jack Meyers, died, Nelson returned to the stage in longtime-friend Marge Champion's production of Ballroom at the Long Beach CLO in 1992. Nelson received the Tradition In Tap Award in November 2007.
In 2009, while juggling the roles of choreographer, tap instructor, lecturer, director and producer (as well as mother and grandmother), Nelson wrote her autobiography My Life Dancing With The Stars. This book is now available through Google Books and Amazon.
One book reviewer wrote on Amazon, "Miriam Nelson's life story reads like a Hollywood movie. Poor young girl wants to be in show business, gets into six Broadway shows. Comes out to Hollywood and gets a seven-year contract on her first day! Goes on to be one of the most highly sought after choreographers in the biz, working with every major star imaginable."
On Nelson's passing, Avi Miller and Ofer Ben, producers of the Big Apple Tap Festival, commented, "She will be greatly missed."
Photos of Miriam Nelson courtesy of the Jazz Tap Center.