Tappers set to perform at Chicago winery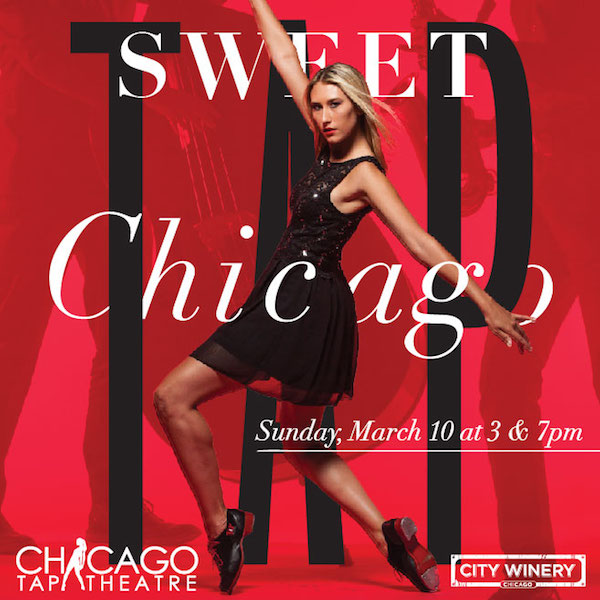 Chicago Tap Theatre (CTT) will present Sweet Tap Chicago on Sunday, March 10 at 3 and 7 p.m. at Chicago City Winery. With this show, CTT brings tap dance back to one of its historical roots, the jazz club.
This hour-and-a-half of pure fun sees CTT join forces with Music Director Kurt Schweitz to create all-new pieces to music from or inspired by the Windy City.
Perfect for the food, wine, music and tap lover, City Winery is hosting CTT for this special day of performances. Live Video Projection is new this year and will enable audiences to see performers' feet projected on each side of the stage, giving a more intimate glimpse at the magic than ever before.
Doors open one hour prior to show time. Tickets are $40 each and can be purchased at chicagotaptheatre.com or through City Winery here. Note that food and drinks are available for purchase and valet parking costs $13.