Teens invited to study Graham Technique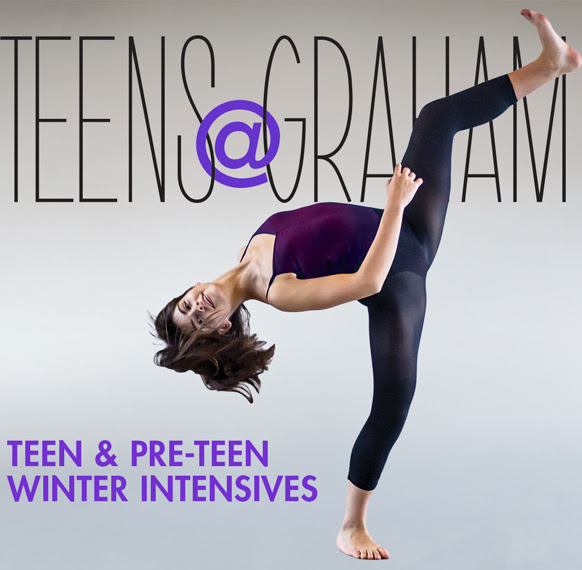 Teens@Graham, the Martha Graham School's flagship program for dancers ages 10-17, aims to help students strengthen their dance and academic performance through study of the Graham Technique, Ballet, Contemporary, Composition, and Repertory.
A Teen Winter Intensive for dancers ages 13–17 will be offered February 19–24 alongside a separate Pre-Teen Winter Intensive for dancers ages 10-12.
The Teen Winter Intensive's Core Program will offer Ballet, Gyro/Barre, Graham Technique I+II, Contemporary and the opportunity to learn Martha Graham's Secular Games with Tadej Brdnik.
Pre-Teens will focus exclusively on Ballet, Graham, Composition and Contemporary.
For more information visit www.marthagraham.edu/teen-intensives. Note that these Winter Intensives tend to fill up quickly.
Photo: Martha Graham School student Annie Villamarin. Photo by Brigid Pierce.
---