Tere O'Connor Dance prepares for Chicago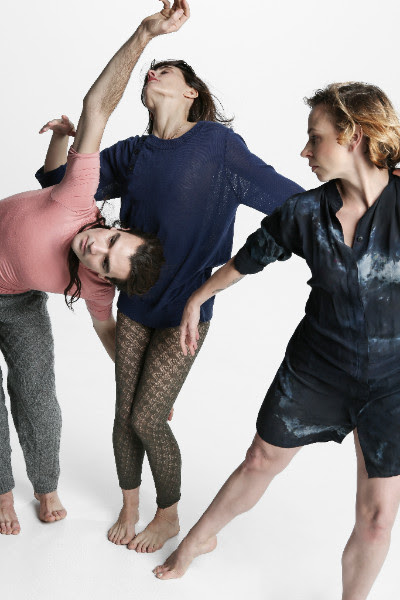 On November 3–5, The Dance Center of Columbia College Chicago will present the Chicago debut of Bessie Award-winning choreographer Tere O'Connor's company, Tere O'Connor Dance. Based in New York City, the company includes 11 dancers.
O'Connor, who has choreographed more than 40 works for his company, will bring a duet entitled Undersweet. Created on and with company dancers Michael Ingle and Silas Riener (a former member of the Merce Cunningham Dance Company), the work proposes that formalism might result from repressed sexual desire.
The company will also perform the trio Transcendental Daughter, which has only been performed in one other program before this, at its NYC world premiere. It bears the imprint of upheaval in our world and a sense of the loss of human traits such as compassion and reason, set to a score created by longtime collaborator James Baker.
There will be a post-performance conversation with the artists on Thursday, November 3 in the theater and a pre-performance talk with Tere O'Connor on Friday, November 4 at 6:30 p.m. at the Sherwood Community Music School Recital Hall, located next door to the Dance Center. Both of these are free to ticket holders.
Additional residency activities with community partners and Columbia College Chicago students will take place throughout the week leading up to the performance weekend.
For more information on performances at The Dance Center, visit www.colum.edu/dance-center/performances. To learn more about Tere O'Connor Dance, go to http://tereoconnordance.org.
Photo: TOC dancers Silas Riener, Jimena Paz and Eleanor Hulihan. Photo by Julieta Cervantes.