Terminus concludes its inaugural season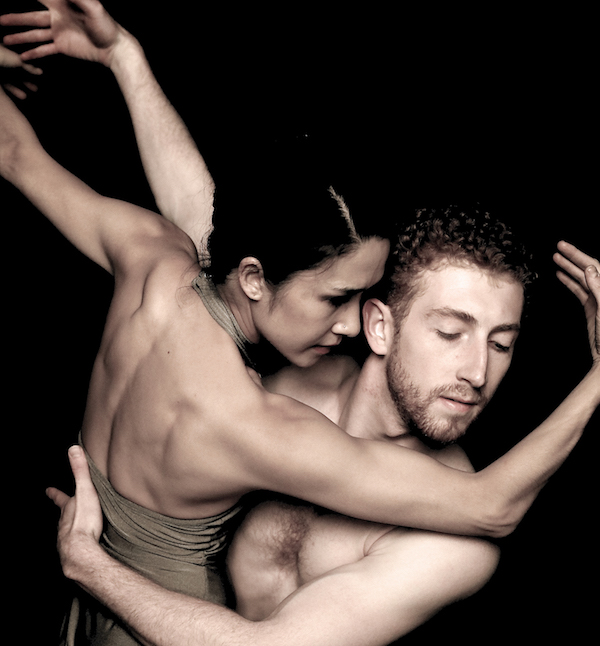 Terminus Modern Ballet Theatre (TMBT), Atlanta's newest contemporary ballet company, will conclude its inaugural season with its return to Serenbe with The Vertical. Created by choreographer Tara Lee, under the directorship of John Welker, the world premiere opens Friday, May 25 and runs through Sunday, June 3. The Vertical will premiere at Deer Hollow in Serenbe.
The Vertical will explore the concept that it takes a lifetime to become young.
Choreographer Tara Lee explains, "To me, the idea of verticality is our plum-line, or our truth, that we carry with us through our whole lives. It stays with us throughout our evolutions, physical changes, and the shifting world around us. I imagined what that might look like to someone at the end of their life, looking back at those emotional memories that created our truths, and seeing that, no matter what happens, it's all perfection. The movie of our life involves love, death, loss, searching... I want to connect us to the beauty in it all."
Lee created the company's debut work exstasis that premiered in October to rave reviews. The Vertical marks her first choreographic venture in Serenbe and the outdoors.
"At first, I resisted the challenges presented by creating an outdoor show but, the more I embrace and play with it, the more lined up everything can be. This is what the work is about!" Lee said. "The Vertical is about retaining the playfulness that we are born with, and this work is continually reminding me as I create it."
TMBT's return to Serenbe marks the final performance of the company's inaugural season. Its debut season was highly anticipated since the dancers announced their departure from their respected tenures at Atlanta Ballet to form a new contemporary dance company shaped by their collective vision.
TMBT's first season included sold-out performances of exstasis at Westside Cultural Arts Center, LORE at Serenbe, and its first commissioned work, NEXT DOOR, by choreography's "IT" girl Danielle Agami at Kennesaw State University Dance Theater.
Artistic Director John Welker chose to conclude the company's inaugural season with another world premiere in Serenbe because he views the outdoor performance experience as magic.
"I haven't quite worked it out yet, but during our Serenbe premiere of LORE there was an aliveness I felt with my fellow TMBT dancers and the audience throughout the entire course of the evening. There was something entirely unique to performing in Serenbe and I simply loved the energy of it," Welker said.
Welker, a principal male dancer for more than 25 years, previously founded and directed Atlanta Ballet's Wabi Sabi, which commissioned 35 new works in its seven-year history and held performances in Serenbe.
"This is Tara Lee's first work in Serenbe and I cannot wait to see the synthesis that is her vision and choreographic talent with the outdoor setting that is so uniquely special to Deer Hollow," he concluded.
Lee, a dancer with more than 20-years of experience performing globally, has choreographed for Atlanta Ballet, Atlanta Ballet's Wabi Sabi, New Orleans Ballet Theatre, Emory Dance Company and Dimensions Dance Theatre of Miami. Lee explains that "it's a joy to work with these dancers who tune into the work and shift their energy and nuances so clearly from scene to scene, highlighting the emotions and dynamics through life's movie."
Performing alongside them are fellow Terminus Co-Founders Christian Clark (an Atlanta native who's been a driving force in leading male dance roles in the city and beyond), Rachel Van Buskirk (a renowned artist who has gained attention nationally) and Heath Gill (another nationally recognized dancer, choreographer and creator of TMBT's Serenbe debut LORE). The Vertical also includes guest artist Devon Joslin, named "One to Watch" by ArtsATL, and Laura Morton, TMBT's first Protégé, a new program introduced to aspiring young dancers to nurture their artistic voice alongside a professional company.
For more information on TMBT's The Vertical, or to purchase tickets, visit www.terminus-serenbe.com. Tickets start as low as $15 and are on sale now. Performances will run Friday, May 25 through Sunday, May 27, and Friday, June 1 through Sunday, June 3, with shows starting at 8 p.m. Run time is estimated at approximately one hour. Show located at Deer Hollow, Serenbe, 8455 Atlanta-Newnan Rd, Palmetto, GA, 30268.
Photo: Terminus Modern Ballet Theatre's Rachel Van Buskirk and Heath Gill. Photo by Joseph Guay.
---