Texas Ballet Theater trips down rabbit hole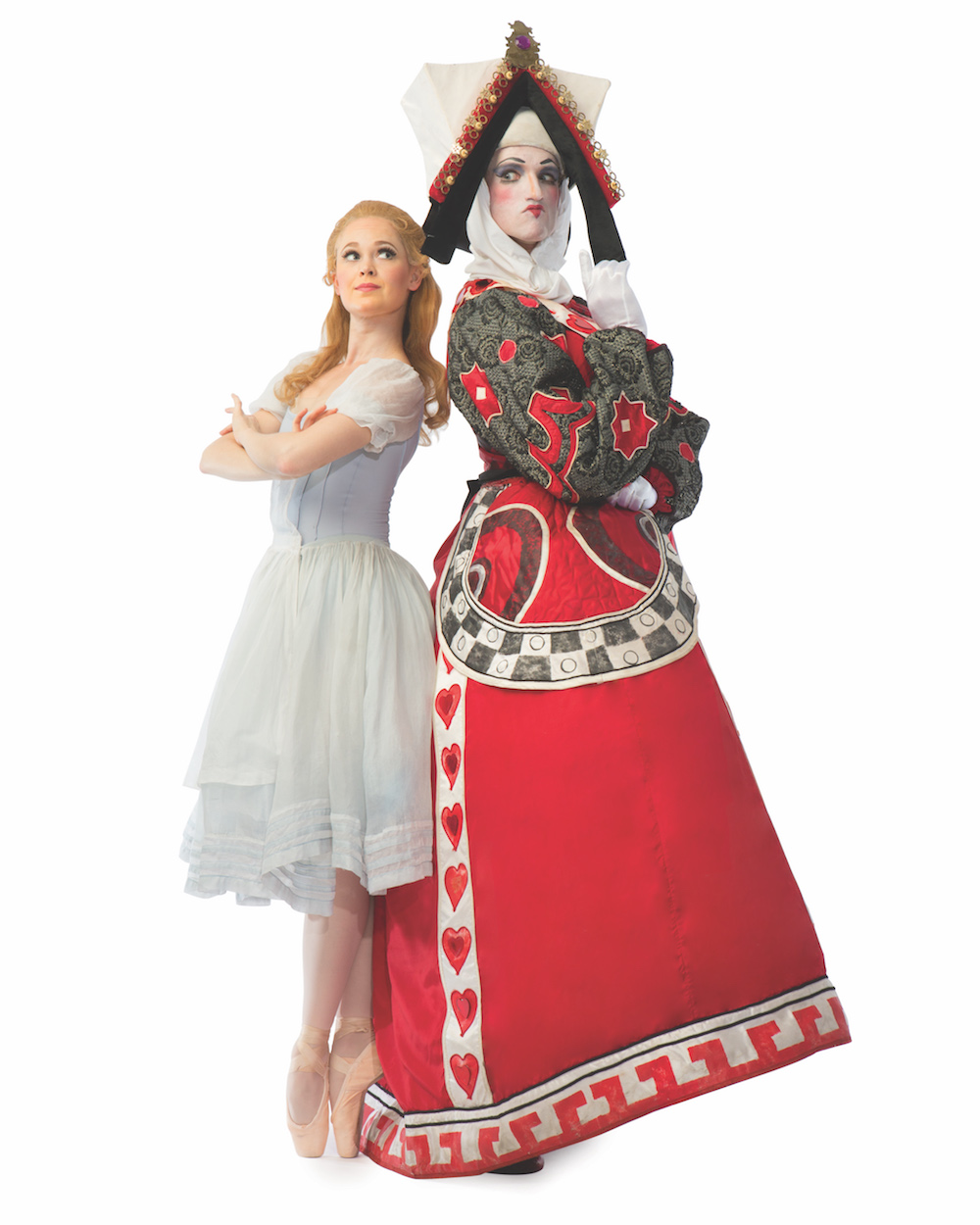 Texas Ballet Theater (TBT) will close its 2016-17 Season with a production of Alice in Wonderland at Bass Performance Hall on May 19-21. Performances will include live accompaniment by the Fort Worth Symphony Orchestra. Then, in a special engagement, this show will be performed at Winspear Opera House in Dallas on June 2-4 as part of Dallas Symphony Orchestra's 2017 Nancy A. Nasher and David J. Haemisegger Family SOLUNA International Music & Arts Festival.
With choreography by Ben Stevenson, O.B.E., the famous storybook ballet features the rushed rabbit, a spiteful queen, Cheshire cat, the Mad Hatter and, of course, Alice. Along with these well-known favorites, Stevenson's Alice in Wonderland includes a host of flora and fauna – a dodo bird, ram, lion, unicorn, zebra, caterpillar, frog, dragonflies, snails, turtles, lobsters, butterflies, dancing flowers and one giant mushroom.
"I'm glad to have the opportunity to do another family oriented ballet that's filled with such whimsy and playfulness," said Stevenson. "I know that our audience, young or old, will find as much charm in it as I have."
While a dancing lobster may not be "traditionally ballet," Stevenson adds another unique twist to his version of Alice in Wonderland – a speaking Alice. TBT has enlisted the expertise of actor Brandon Smith to voice-coach each of the three dancers who will be performing as Alice: Carolyn Judson, Michelle Taylor and Alexandra Farber.
"The time I have spent with Brandon has been eye opening," said Farber. "As a ballet dancer, I find inspiration in the studio on a daily basis from my colleagues, the art, and my love of dance, and working with Brandon has given me a whole new inspiration."
Alice in Wonderland closes TBT's 2016-17 Season. The company will open next season with Beauty and the Beast at Winspear Opera House on September 7-10 and at Bass Performance Hall on September 29-October 1. Both performance weekends feature live accompaniment.
Tickets for Alice in Wonderland are available now and can be purchased online at www.TexasBalletTheater.org. Tickets range from $20-150.
Photo by Steven Visneau, courtesy of TBT.