The Dance Awards celebrates its 5th year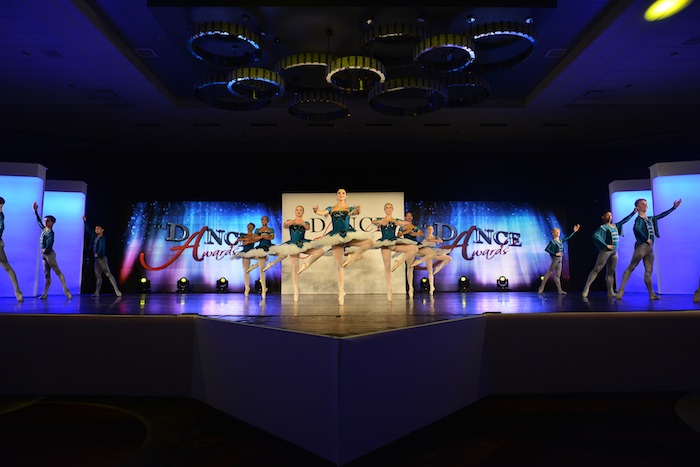 One of the ways Break the Floor Productions welcomes the summer season every year is with The Dance Awards, its prestigious awards ceremony that recognizes excellence in the past year of dance. Competitors from all the Break the Floor events, like NUVO, Jump and 24Seven, are invited to gather in one of two entertainment capitals—Las Vegas or New York City.
This year, The Dance Awards celebrates its 5th year, hosting the Vegas event June 26-July 3 and the NYC event July 5-12. As part of this annual celebration of dance, there will be over $100,000 in cash and prizes awarded to dancers and studios!
And this closing show truly is like no other! Set in a prestigious theater, awards are presented for outstanding individual or collective efforts in up to 30 categories. To uphold the highest standards of ethics and transparency, the scores for The Dance Awards are tabulated by an international auditing firm.
Dancers can also participate in workshops with some of their favorite professional dancers and choreographers. Faculty and judges include big names like Mia Michaels, Mandy Moore, Travis Wall, Stacey Tookey, Kenny Wormald, Sonya Tayeh and tWitch.
For more information on the 2015 Dance Awards, visit www.thedanceawards.com.
Photo courtesy of The Dance Awards.